Museum of early consumer electronics and 1st achievements
www.rewindmuseum.com


"Television" March 1928. Vol. 1 No. 1.
"The World's First Television Journal". A Monthly Magazine.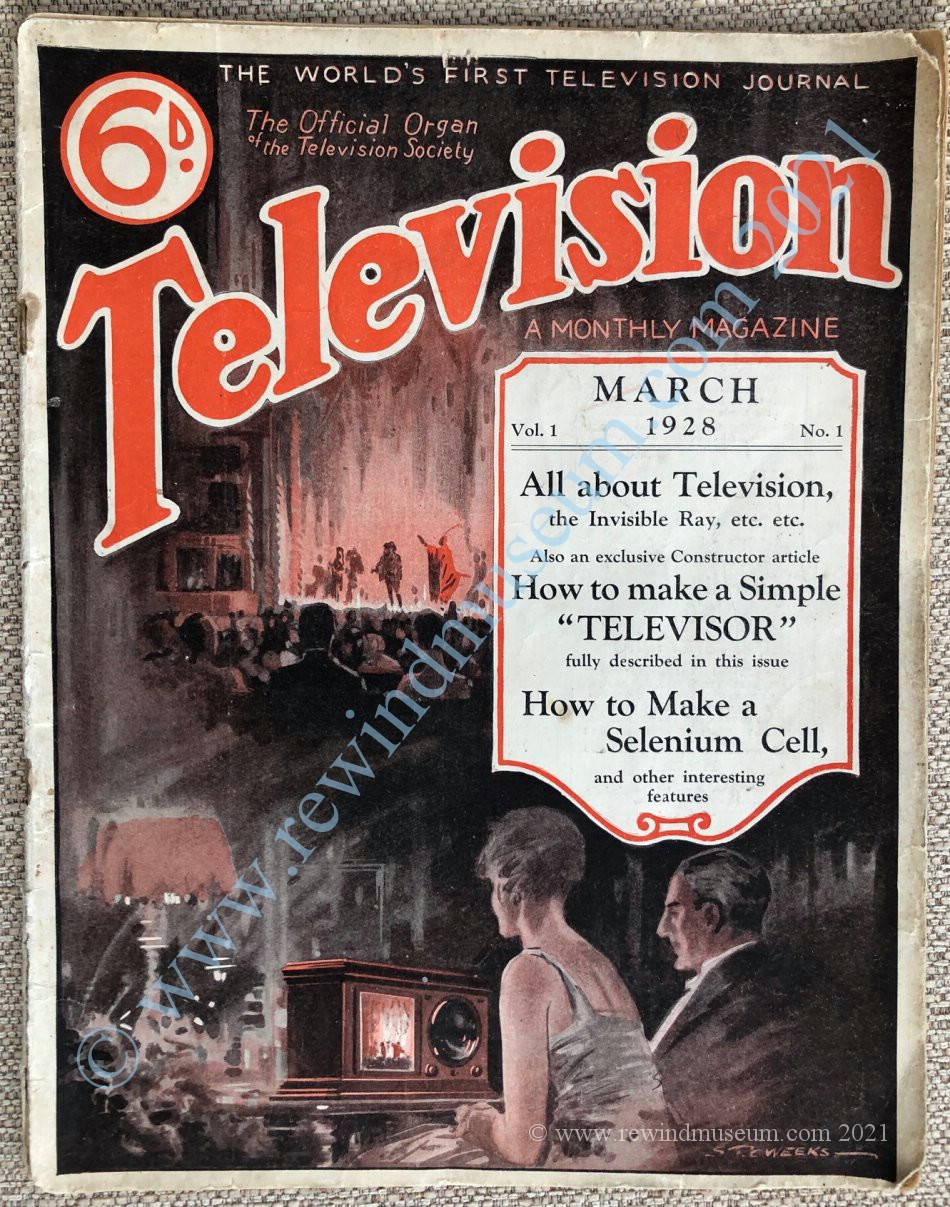 "The Official Organ of the Television Society."
This was the first dedicated television magazine in the world. It was donated to the museum by "
Roger Bunney
". He had
owned it since the mid 1970s. It was given to him by one of his television enthusiast readers who lived in Salisbury. This
person also had a large collection of early "Practical Television" and "Practical Wireless" magazines. He may have been
the original owner of this magazine and could have purchased it from new. You could say we have quite good "provenance".
Roger Bunney started writing for a different magazine called "Television" in June 1971 (which until 1970 had been called
"Practical Television"), and he did so until 2007 when it folded.
There was no connection between the publishers of this 1928 "Television" magazine and the other one. Indeed this one
was published by "The Television Society". The Television Society was established in 1927 and in 1966 it became
"
The Royal Television Society
". John Logie Baird was one of the founder members. On 7 September 1927, Baird
demonstrated his "noctovision" to many enthusiasts at Leeds University. At the close of the meeting, the formation
of "The Television Society" was proposed. The name of this magazine was later changed from "Television" to
"The Television Society Journal" and later the "Royal Television Society Journal".
In the 1980s it returned to it's original 1928 name - "Television".
Until the other "Television" magazine 1970 - 2007 (with Roger Bunney's contributions) and which was formerly
"Practical Television" (1950- 1970) folded, it was confusing to have two magazines called "Television".
In 2021 The Royal Television Society's magazine "Television" is active and available monthly. It's origins
can, however, be traced all the way back to this March 1928, volume 1, number 1 issue of "Television".
One of the primary aims of our "Rewind Museum" is to include first achievements. Vol. 1, No. 1 of the first ever
dedicated television magazine in the world, is indeed a first achievement and we have an original copy in the museum.
Below you will find below some interesting extracts from the magazine - articles and adverts.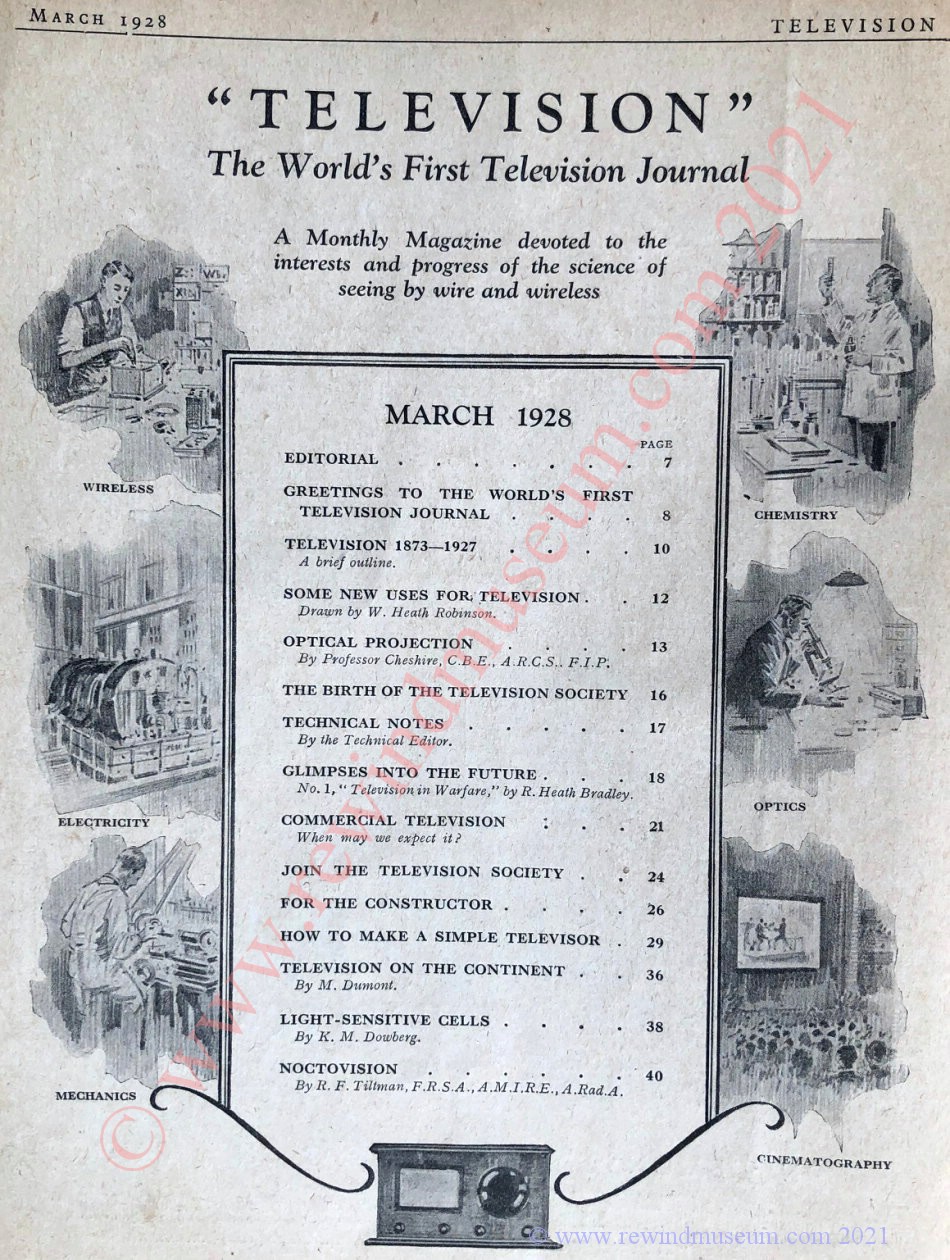 Below - A most interesting editorial introducing this first ever television magazine.
Editorial and publishing offices: The Television Press Limited, 26, Charing Cross road, London, W.C.2. U.K.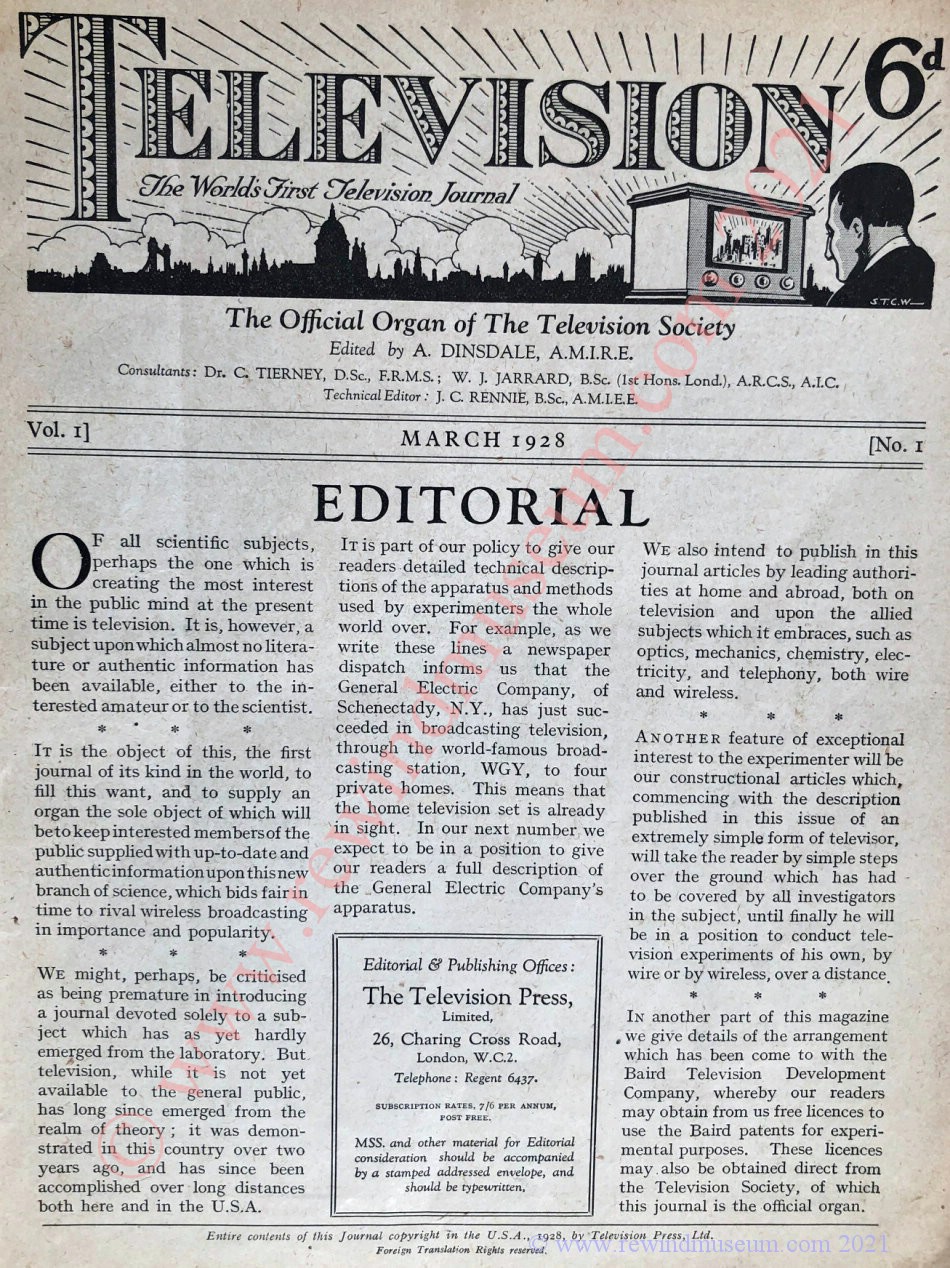 You can see below a timeline of events from 1873 - 1927 included in this March 1928 magazine. These events detail the
build up to the first television system.
Click here
to see the television
key transmission dates
timeline from 1924 - 2013
in this museum. Since timelines are a very important part of history it was important to include the three pages below.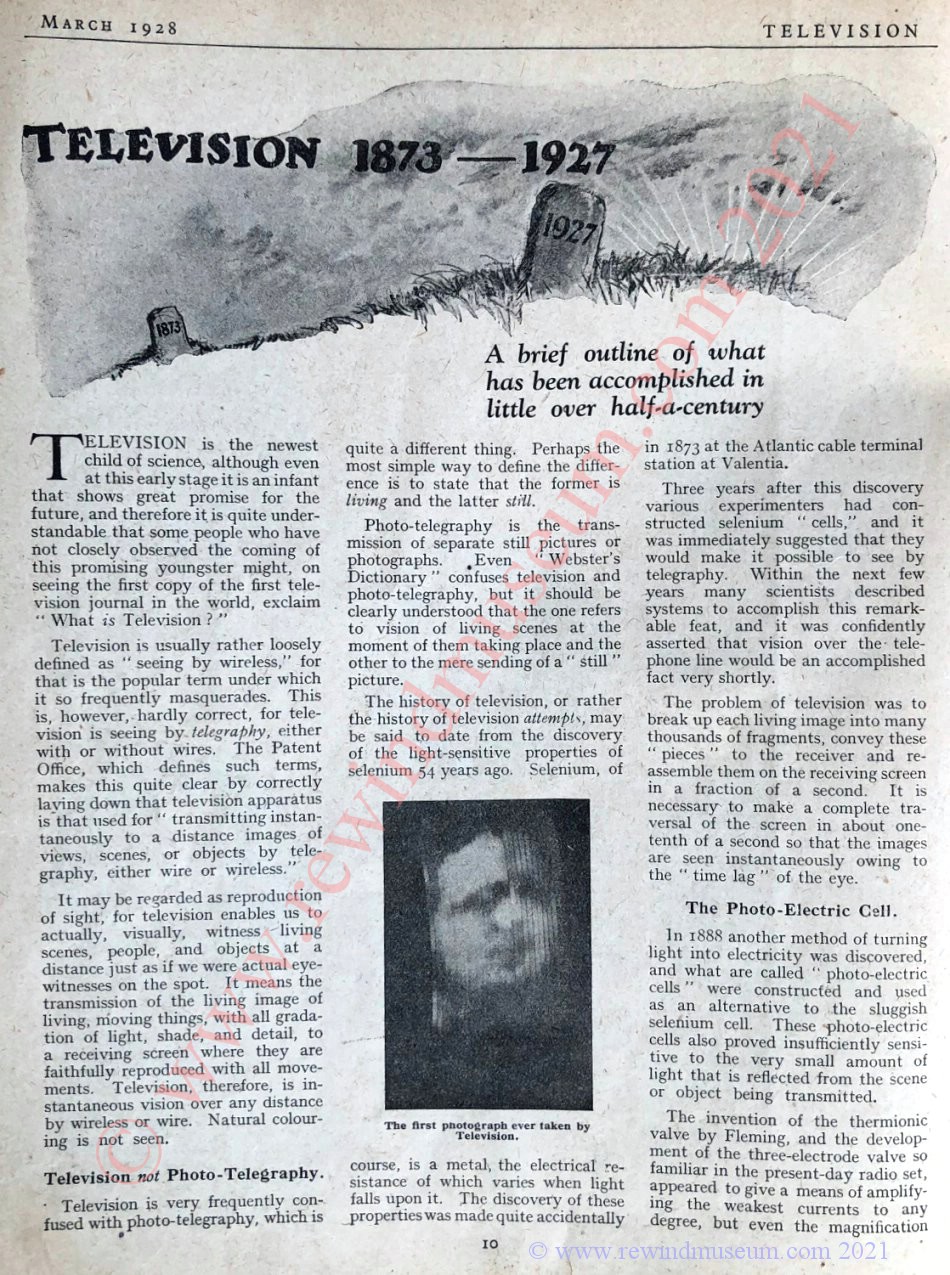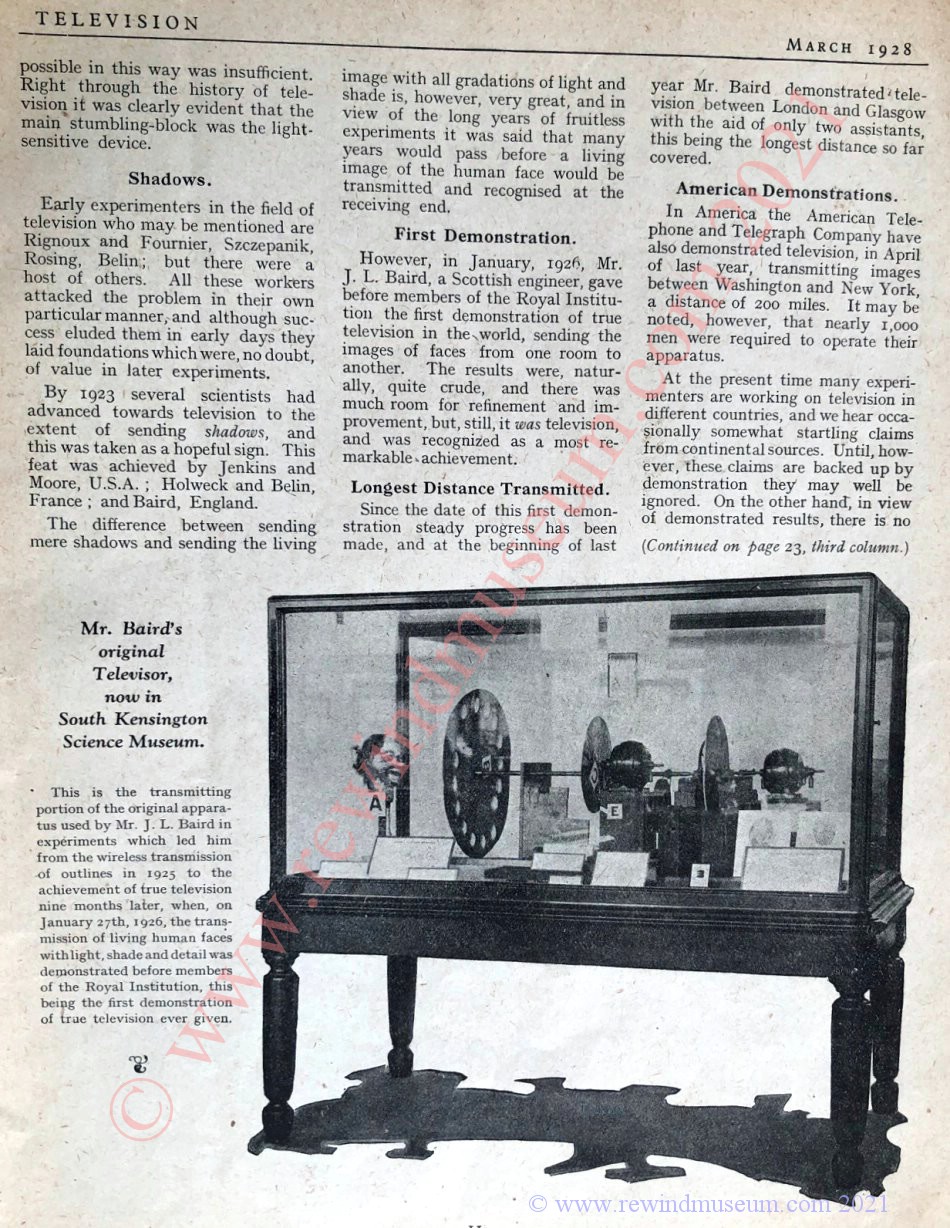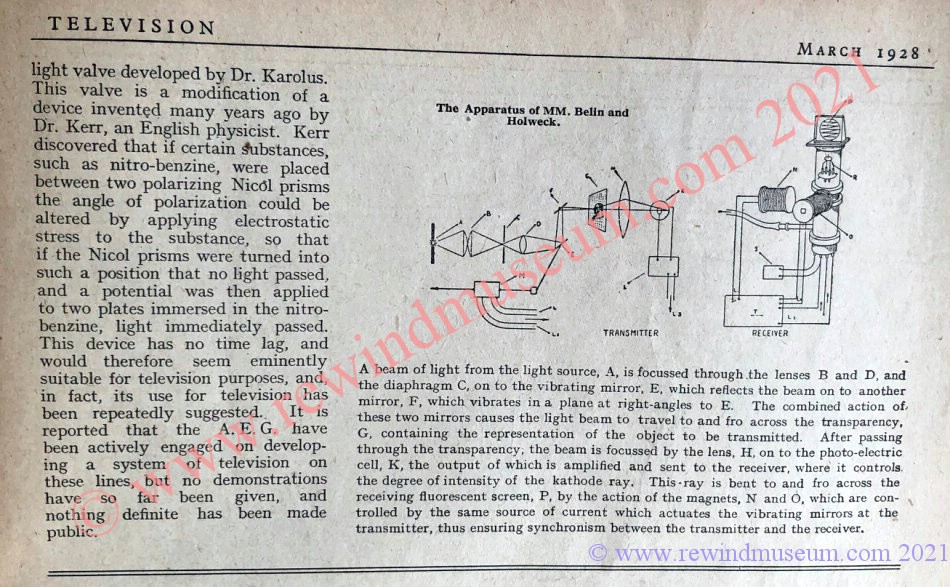 Below a teacher checks up on a pupil who is smoking a pipe using a surveillance camera and projection remote TV.
The cartoon below is very interesting. This was a page of cartoons showing possible new use for a television. Here we can see
it could be used for surveillance, however, here in 2020/21 during a COVID 19 pandemic, who could have predicted teachers
using "Zoom" to remotely teach children? In 1928 maybe remote teaching had not been considered but this is pretty close!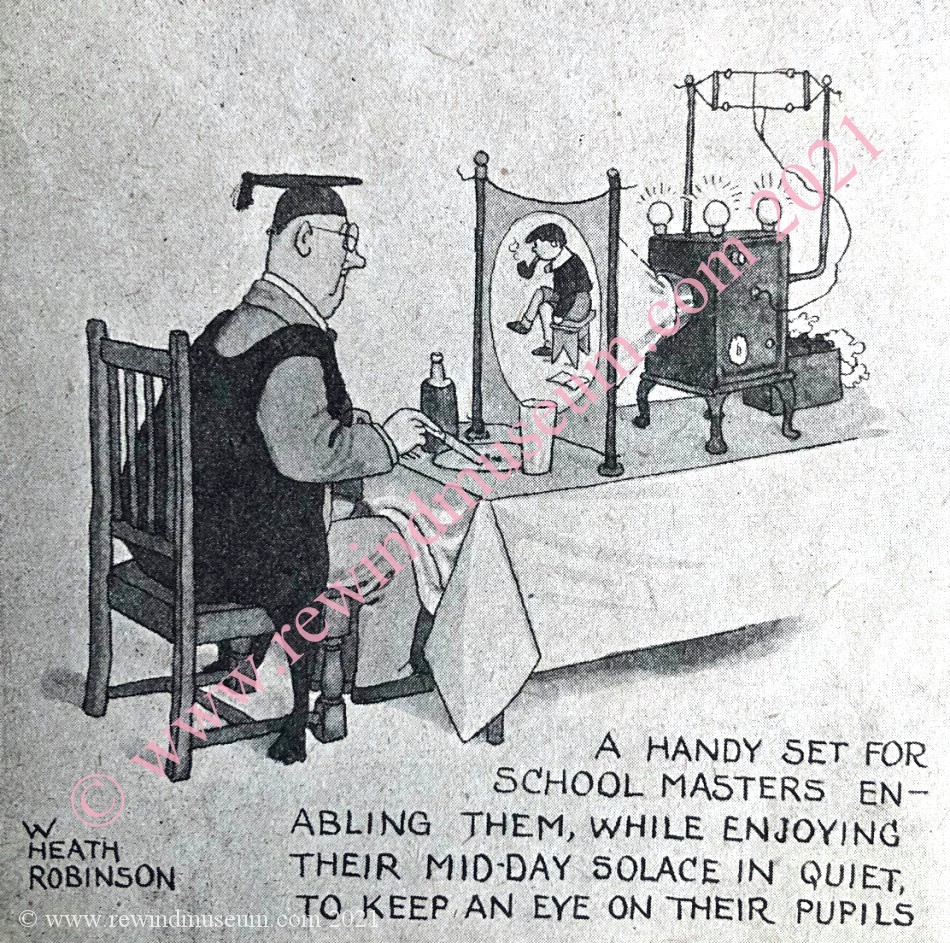 Below, Peto-Scott Advert. Here you can buy all of the parts to build your own "
Televisor
".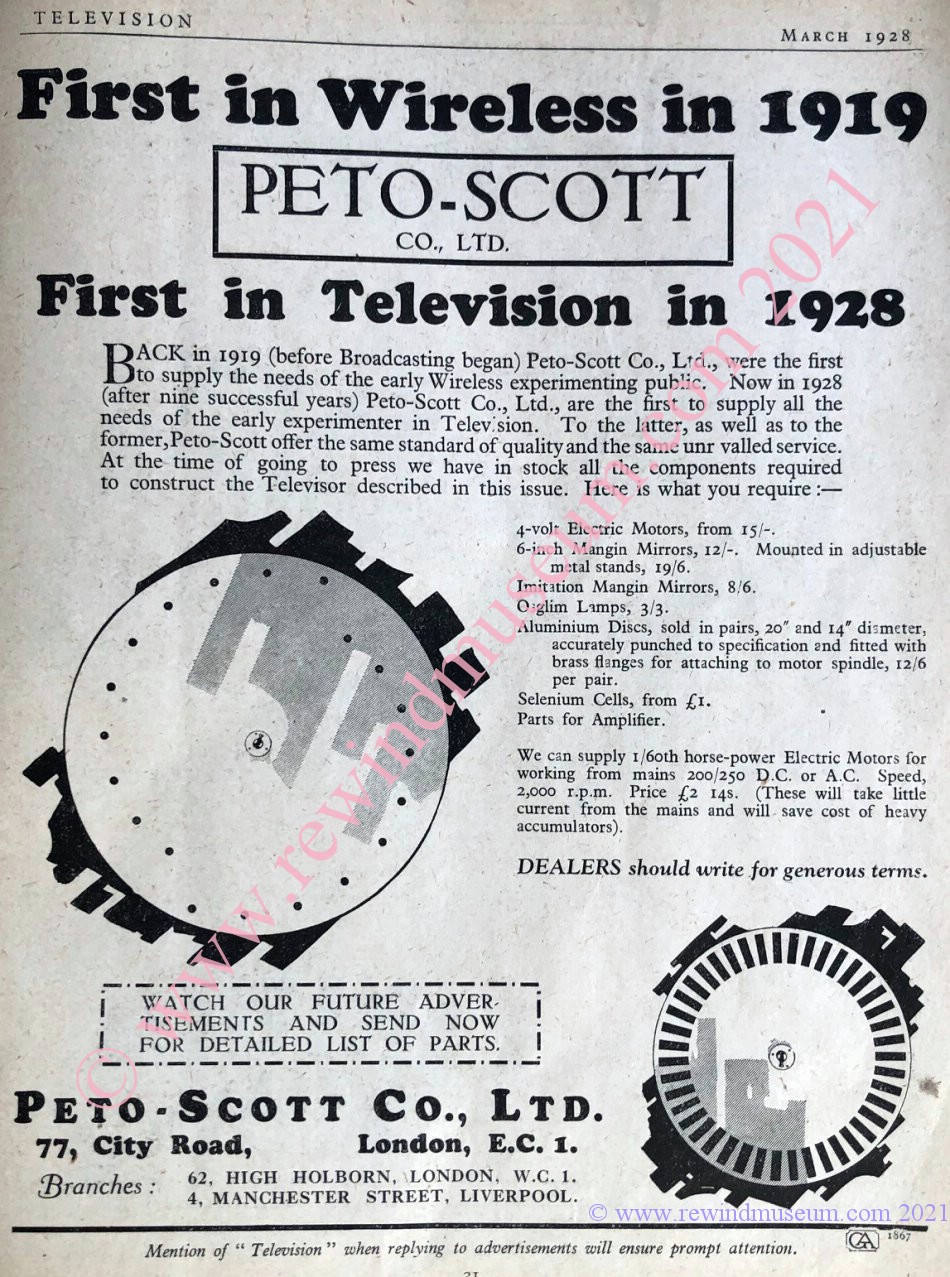 Below, an Advert for GEC OSRAM valves (tubes) "used in the original television experiments".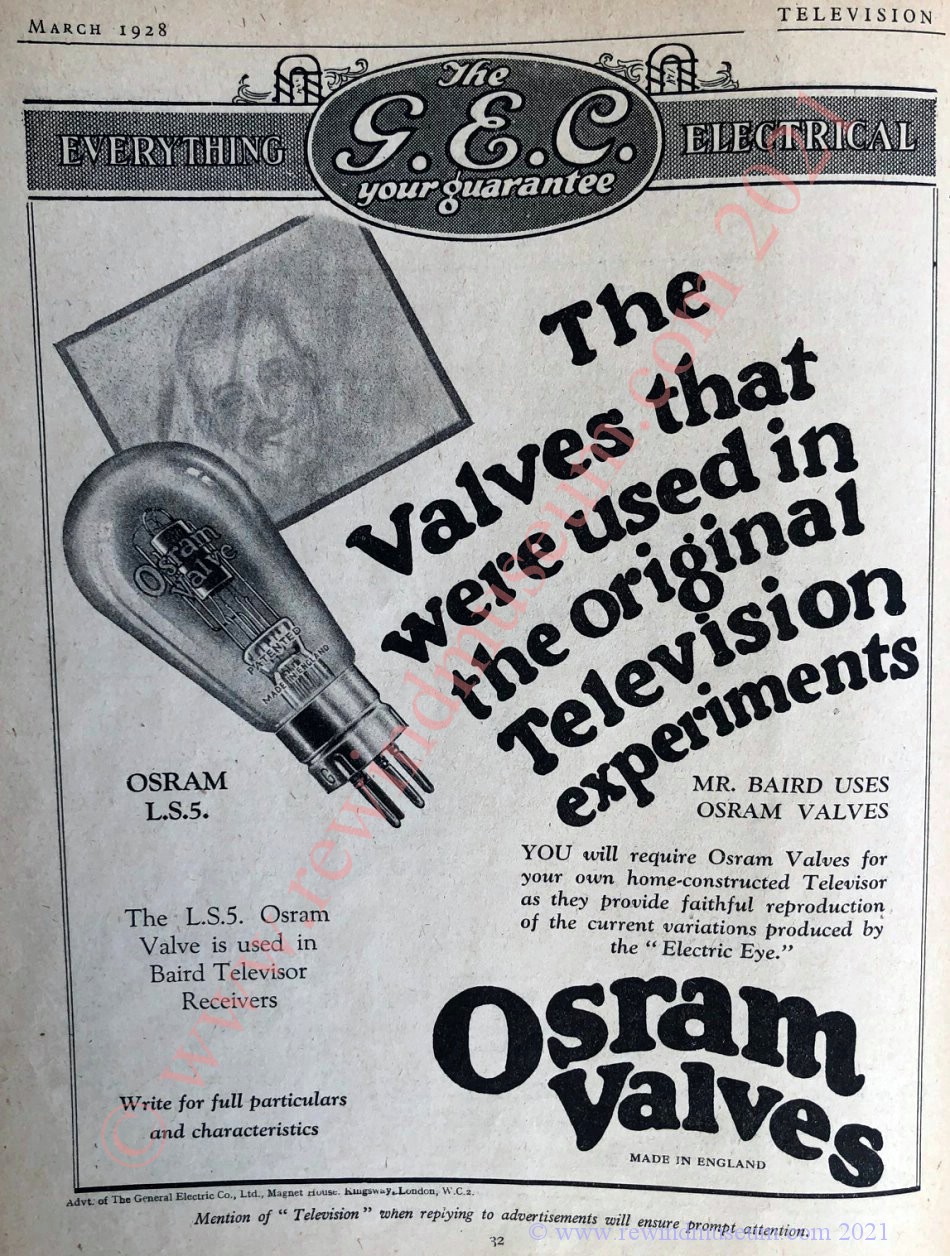 Below - Television Supplies Ltd, Quill Lane London U.K. Advert.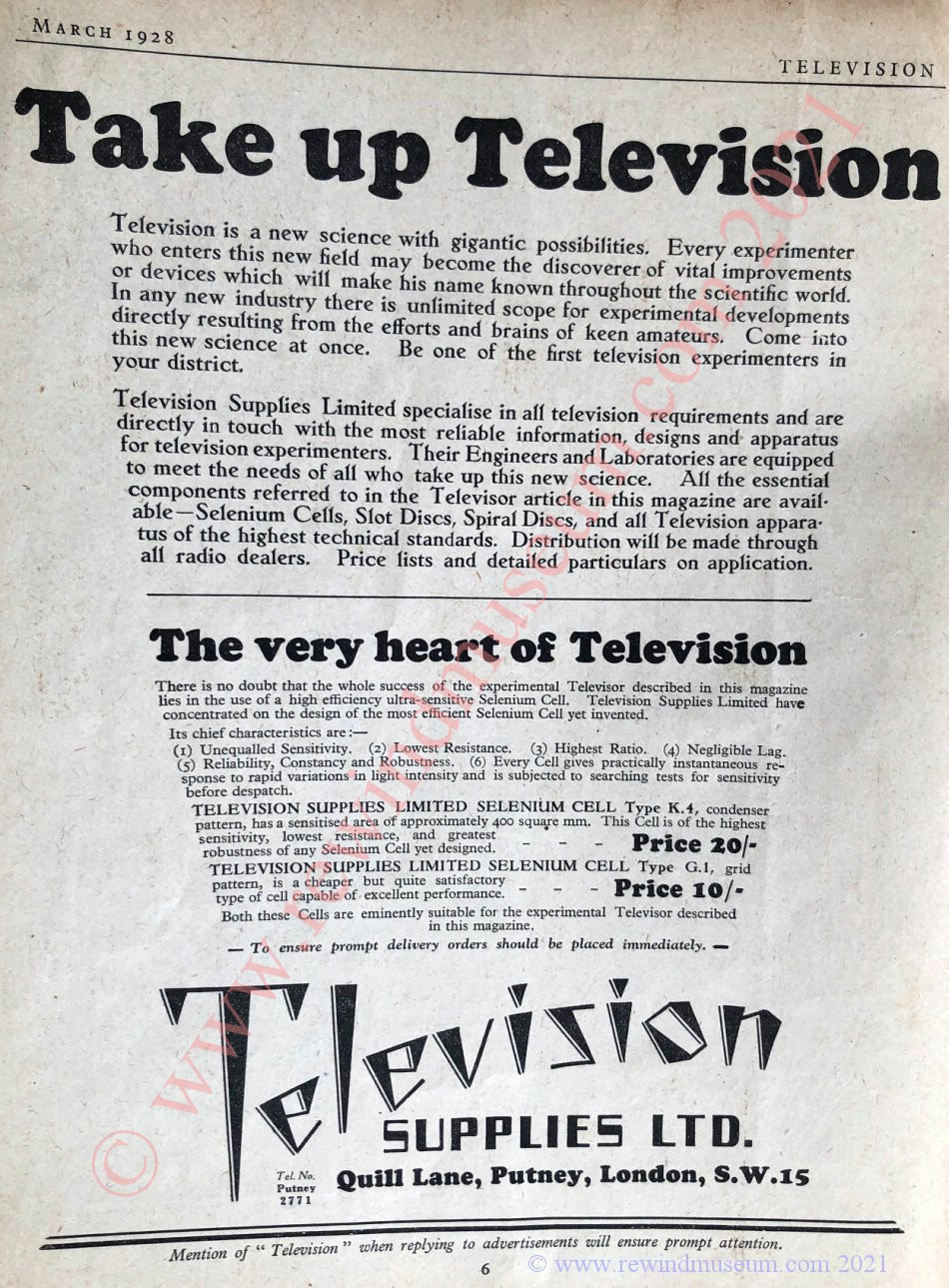 Below, several adverts and an "Index To Advertisers" in this March 1928 publication.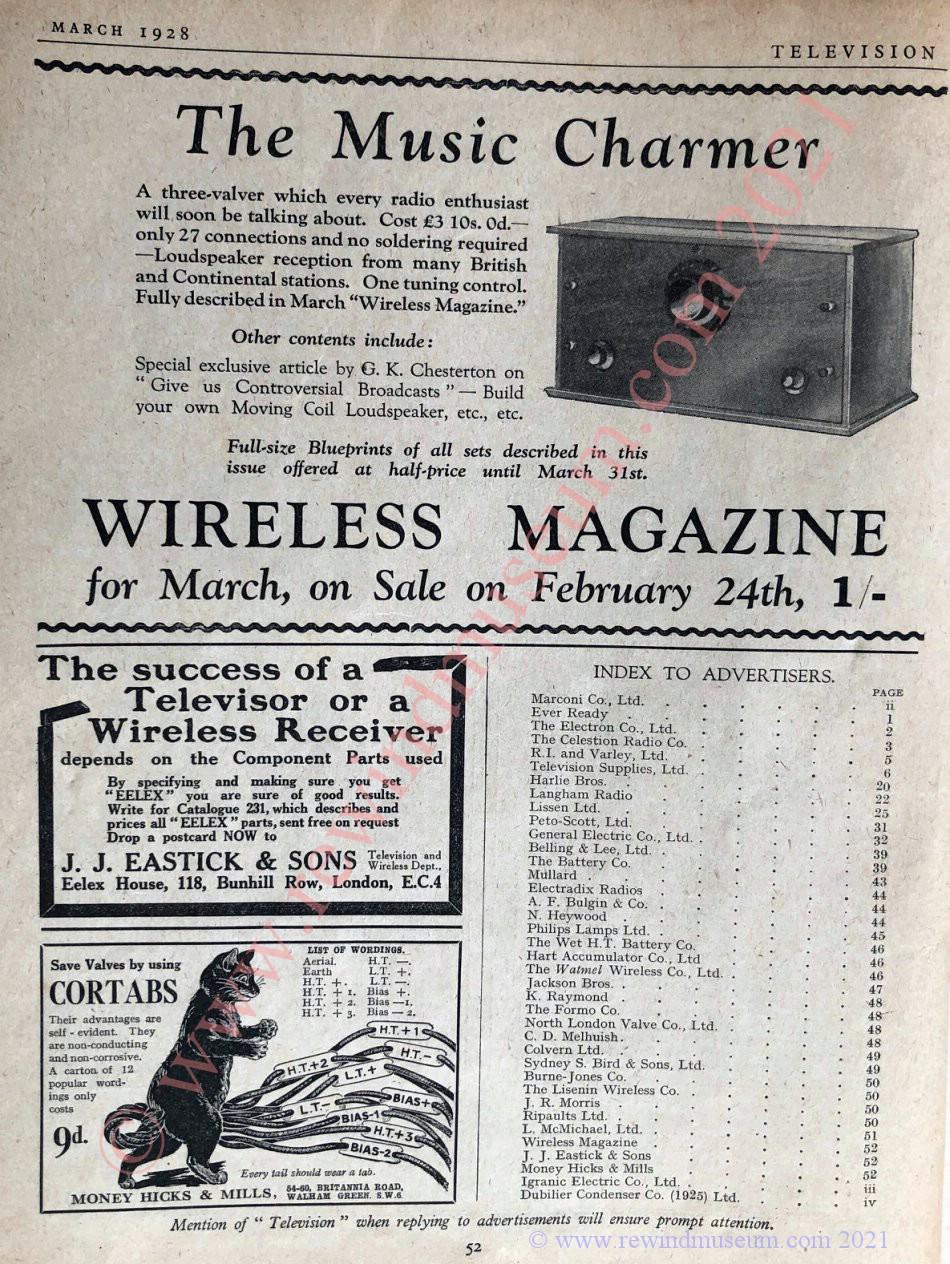 The Baird "Televisor".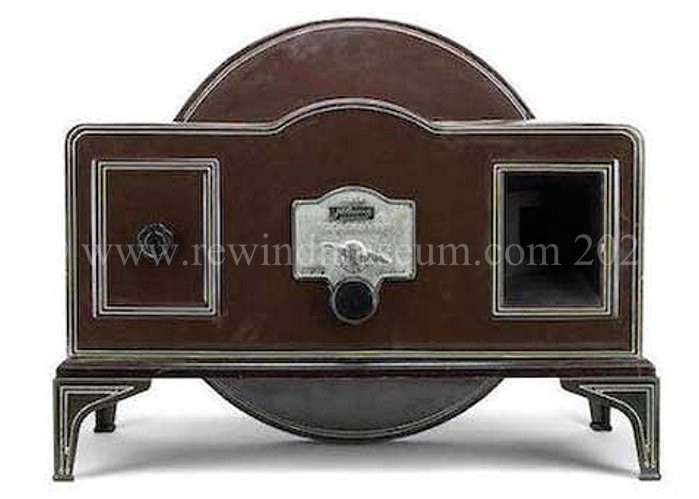 From 1929 the Baird Televisor was manufactured by "Plessey" in England and about 1000 were sold.
The set uses a 30 line scanning disk. It is about 1m wide and 70cm. The image is about the size of a postage stamp.
The first experimental television broadcasts were just 30 lines of television, received by those who owned a 'Televisor'.
Many Televisors were DIY and constructed from kits. DIY Televisor kits of parts were sold by
Peto-Scott Ltd
in 1928.



Making a donation.
The Rewind Museum is a non-profit making endeavour. The web site and the touring exhibitions are run on
a voluntary basis. Donations,
not money,
just old items you no longer want, are always welcome.
If you have something that you think would be of interest, please contact us with the details.
We can send in a courier to pick them up. (Even an international courier). Thank you.
Please note - The Rewind Museum site has been archived by the British
Library so that future generations can always access the site's content.
To talk to us about making a donation please go to - "
making a donation
".

Are you interested to read about a 10 year + restoration of a classic vehicle?
If so go to -
www.1952chevytruck.com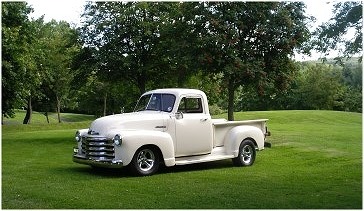 The 1952
The 1952 Chevy truck
web site.

Link to our main site. Satellite TV.
Rewind Museum is sponsored by Vision International. Note. One of our businesses, Vision International (established 1991)
sponsors
Rewind Museum
and
Satellite Museum
including financial support for this web site. Vision International
is one of a group of businesses which we have in the field of Satellite TV.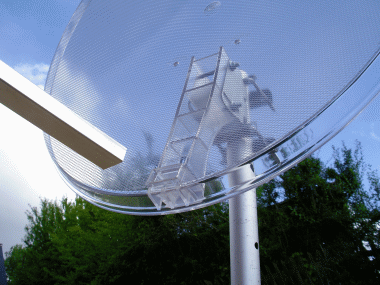 Tune in an extra 10,000 channels? Watch the world? Links to some of the Satellite Superstore pages are below,
Sky Receivers
Freesat Receivers
All satellite receivers
Fixed Dishes
Transparent Dishes
Motorised systems
LNBs
Multiswitches
Caravan satellite
Satellite finder meters
Installation equipment.
Catalogue of all satellite products.
Rewind Museum web site is maintained on a non-profit making voluntary basis.
Our main business website is at
www.satellitesuperstore.com
.
Our main business is satellite TV and we are a specialist satellite company. We
supply satellite goods in the UK and worldwide including fixed and motorised satellite
systems, multiswitches, instrumentation, accessories and installation equipment.

Web site copyright © 2018 Vision International. All rights reserved.
For all questions & comments about this site's content
contact Dave
at Rewind Museum.