1957. Leak TL/12 Plus valve (tube) amplifier
Manufactured by H. J. Leak & Co. Ltd, of London, England in 1948. H. J. Leak & Co started in 1934 and was sold to Rank
in 1969. They manufactured amplifiers, tuners, loudspeakers pickup arms and turntables. In 1945 they introduced the
"Point One" (valve) amplifier. Unlike amplifiers at the time with distortion levels of 0.2% or higher, this amplifier
had a distortion level of 0.1%. Three years later in 1948 the TL/12 with a simplified circuit was introduced with similar
performance to the Point One but was cheaper to make and cheaper to buy. The TL12 is quite sought after these days.
Price when new (1948/49) 25 Pounds and 15 shillings (£25.75) and the pre-amplifier cost 6 Pounds 15 shillings (£6.75)
1956. Leak Varislope III valve pre-amplifier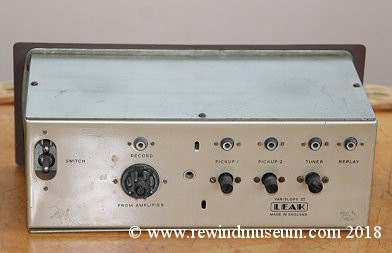 1960s. Leak Varislope Mono valve pre-amplifier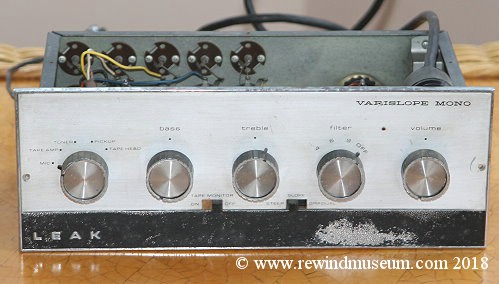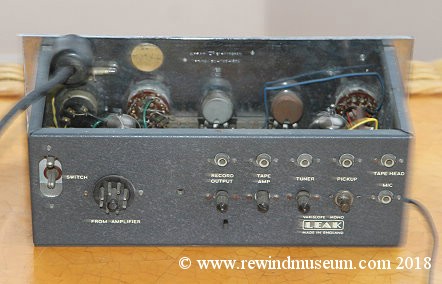 1948. Leak TL/50 Plus valve (tube) amplifier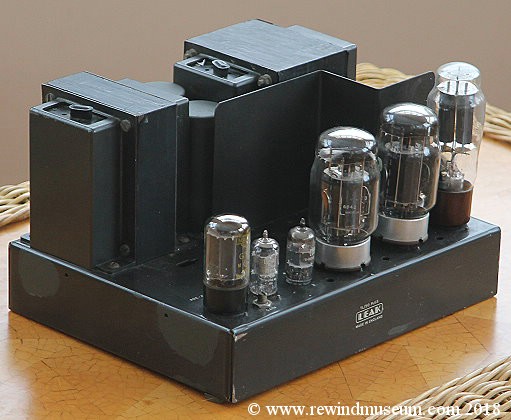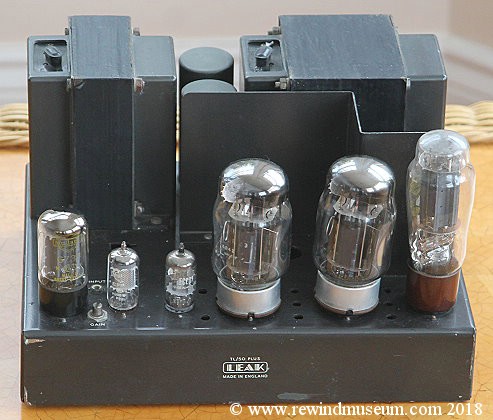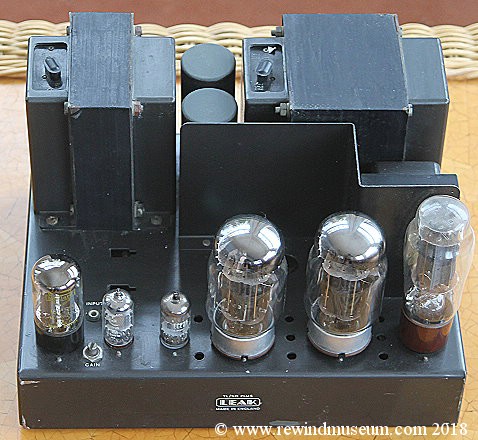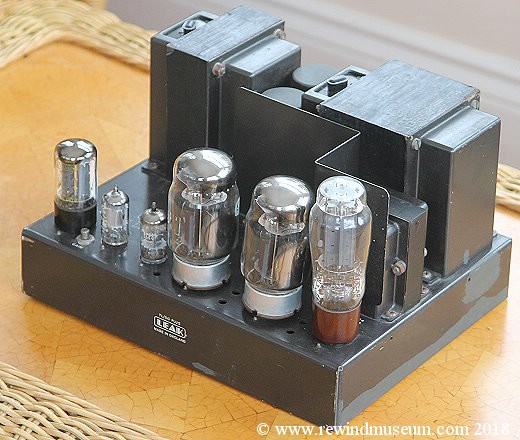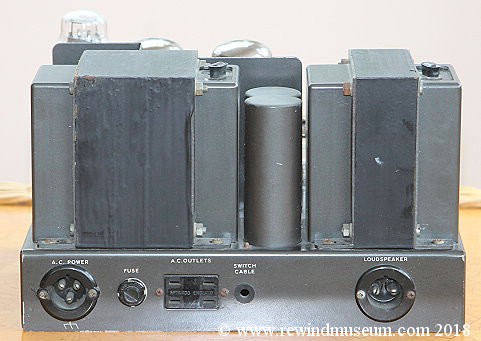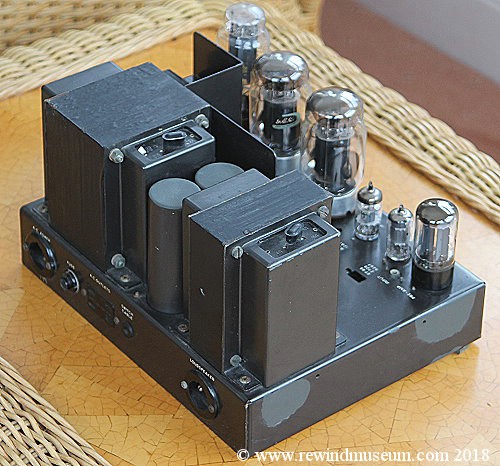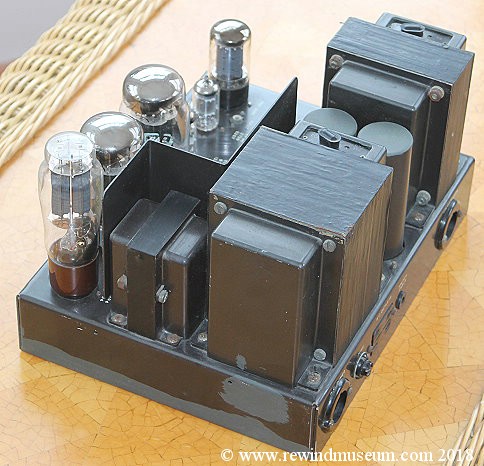 Manufactured by H. J. Leak & Co. Ltd, of London, England in 1957. The TL50 was rare and is very desirable amongst HiFi
enthusiasts. It is cable of the very highest sound quality. It uses the wonderful high output KT88 valves. These are
the high output version of the KT66 valve. These valves worked in push pull and the amp had an ultra linear design.
This amp could deliver a good 60 watts into 8 ohms. These were the highest powered and the highest priced amps
built by Leak and the highest quality even by today's standards. They came into my possession .. probably in the 1990s
The two side edges of the chassis were touched up where there were some scratches and these side edges could do with
painting but otherwise the amp is in great condition. The KT88s are original low use GEC valves.
There is a brand new spare Brimar GZ34 pre-amp valve in a box.

1963. Armstrong Jubilee Mk 2 valve receiver.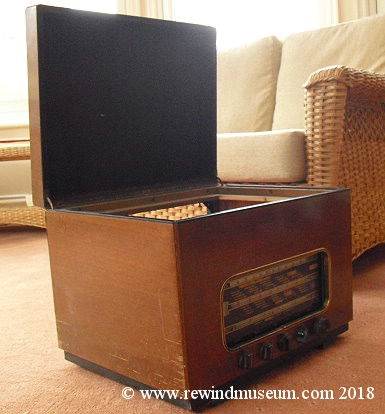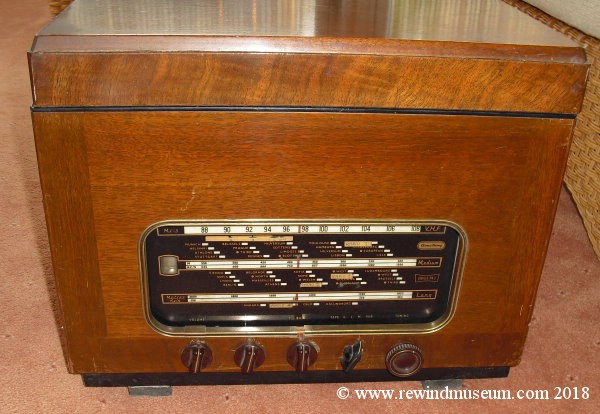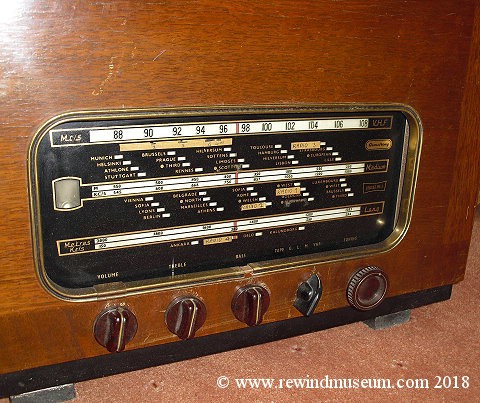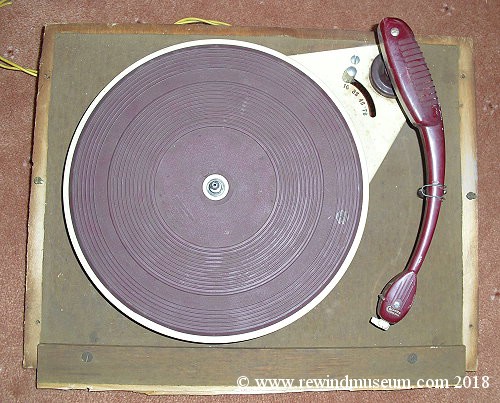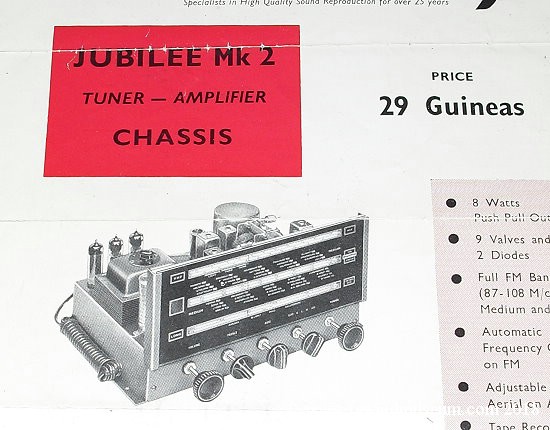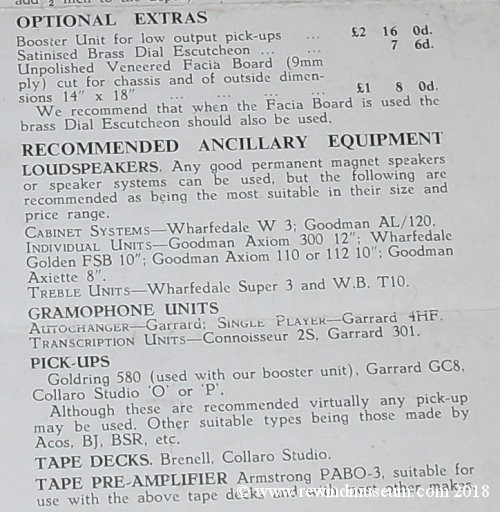 The Armstrong Jubilee Mk 2 tuner amplifier chassis has an output of 8w and cost 29 Guineas which is about £30.45
The chassis was installed in a third party recommended cabinet. Armstrong recommended the best products to
use with their equipment. The tuner was vhf/mw/lw with AFC on VHF and the amp had tone controls. There were
pickup and tape inputs. Armstrong Wireless &Television Co. Ltd., from London was a British manufacturer of radios
and other audio equipment and was founded by Claude Charles Jackson in 1932. The company is now called
"
Armstrong Audio
" (
www.armstrong-audio.com
). They are a specialist repair centre and they will repair vintage
audio equipment. From their web site "please visit us at our workshop where we have our vintage audio equipment
on display alongside other Armstrong memorabilia. Alternatively, if you have any Armstrong equipment or stories
involving our past, we would very much like to hear from you." sounds like they are real audio Hi Fi enthusiasts.

1958. Rogers cadet III valve receiver.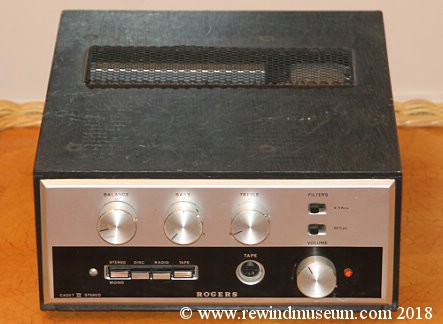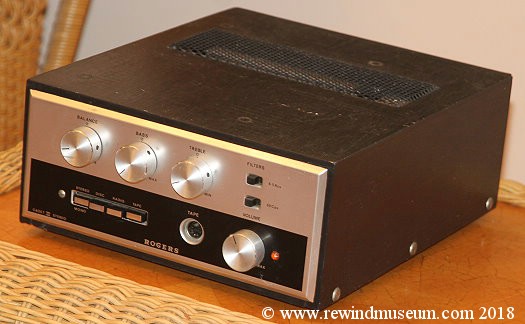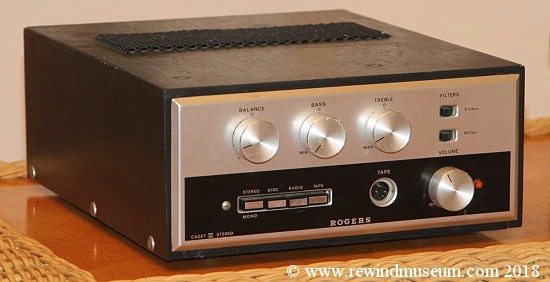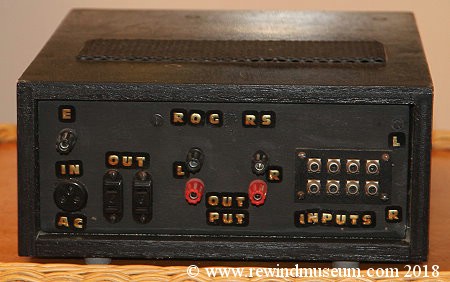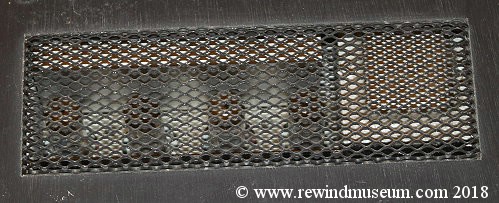 I have owned this amp since the 1980s, maybe even the 1970s, I built the case and inside it has the Cadet III
pre-amplifier and stereo power amplifier. Also note the ventilation grill on the top. On the back the
labelling was not that good but adequate. A non captive mains lead is always preferable. Notice the two
power outputs (American type and more appropriate to 110V) which would not be acceptable these days.
It was a great little amp, only about 10W per channel so efficient speakers were needed.

1956. Matched pair of GEC KT66 output valves.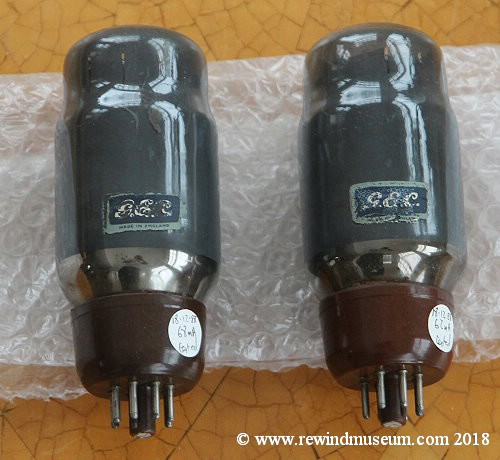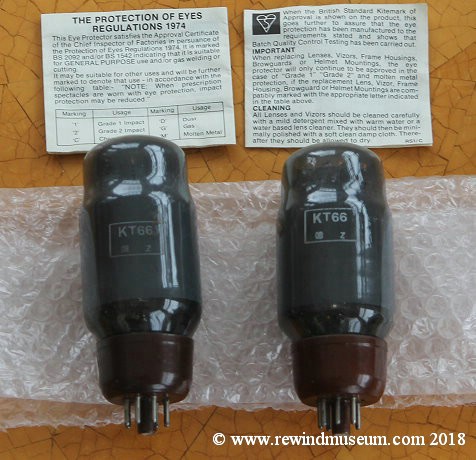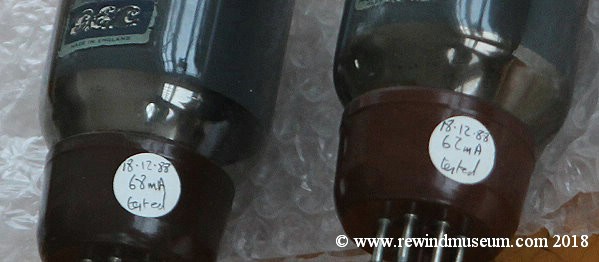 A friend of mine who sadly passed away in 2000 was a tank radio engineer in the second world war. He told
me some interesting stories. He was in North Africa (8th Army) Italy and then France and Germany. After the
war he was a successful TV and radio engineer. In his workshop he had many valves and he also had a large
advanced valve tester. In the 1990s I purchased the Trio amplifier from him (see above) and some of the
components to build a Williamson amplifier (see above) including valves and capacitors. and I purchased
this matched pair of KT66 valves. many of his KT66 valves were tested and he selected these two as
they had close test results. It is not uncommon to find these valves used in parallel ultra linear
push pull output stages and here a matched pair is very desirable. The KT66 was first introduced in 1937.
These ones can be identified as being pre 1970 as after the 1970s KT66s lacked the internal carbon dust
coating inside the glass bulb. The z mark on the valve tell us the date is 1956. You can see on the
stickers they were tested in 1988. They have been in storage ever since. The excellent KT66 valves
were used in the Trix, Quad, and Williamson amplifiers all shown above. They are widely considered
the be the finest output valves ever made.

Although this is the valve amplifier page, the rest of the page
contains some interesting transistor amplifiers.



1971. Wharfedale 100.1 Multiplex Receiver. (This prototype - 1969/70)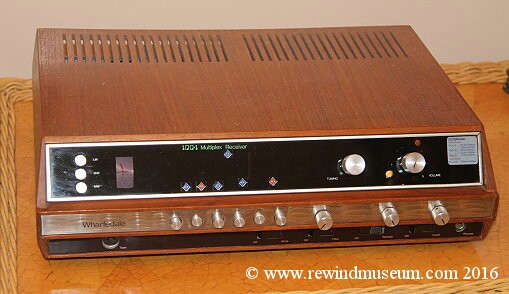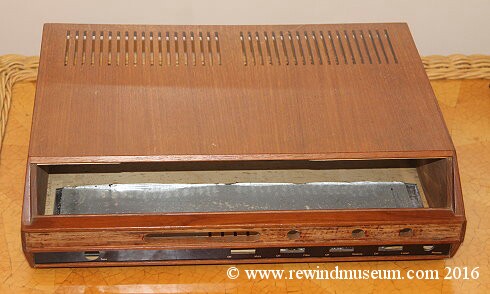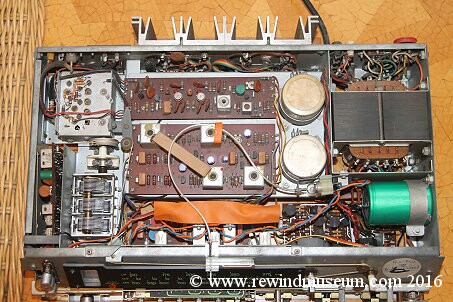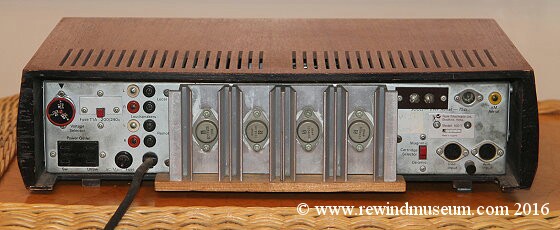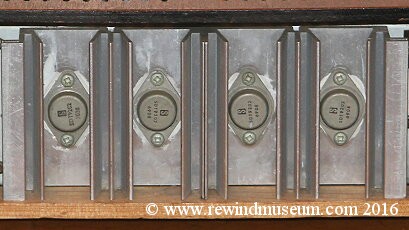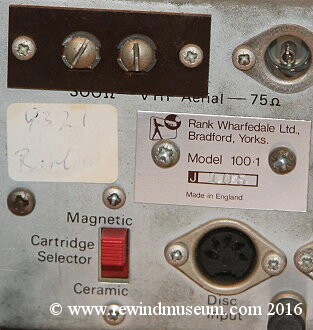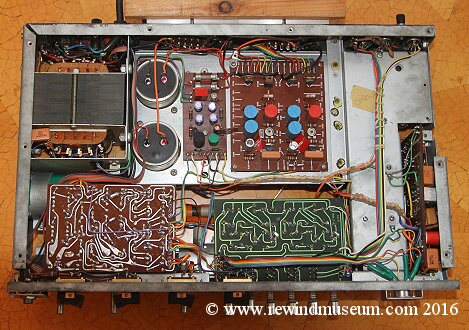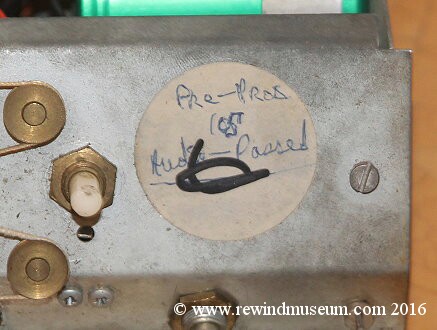 Whafedale 100.1 (prototype) Multiplex Receiver / stereo amplifier. Production models were available from 1971. This prototype
would have been developed in 1969/70. You will see in one of the pictures the words "Pre-Prod" (Pre-production) on an internal
label. Typical of 1970s British design it has a wooden case. The receiver is AM / FM and the amplifier has an output of 35W
per channel. It is interesting to note that the "100.1" model number came from "100W peak power and 0.1% distortion". The
retail price was at £131. This was one of the first transistorised Hi Fi receivers. Don Barlow was one of the designers who
worked for Wharfedale. This prototype amplifier was donated by "Helen", the late Don Barlow's daughter. Don Barlow worked at
"H.J. Leak " in the 1950s and 1960s. In January 1969 Rank-Wharfedale acquired Leak and Don then worked for Wharfedale until
1974. This prototype was passed on to his daughter after his death. H.J. Leak manufactured many Hi Fi products and Don was
instrumental in the development of many of these products. He invented the Leak Sandwich Speaker (see below) which used a
new concept sandwich constructed piston rather than a paper cone in the drive units. Work started in the late 1950s and the
speaker went into production in the mid. 1960s. In the early 1960s he also worked on the development of the Leak Dynamic
pickup cartridge (but the product was never launched), the "Truspeed" turntable and many other products. Much more
information about H.J. Leak and Don's achievements can be found in the book –
"Firsts in High Fidelity: The Products and History of HJ Leak & Co. Ltd by Stephen Spicer. ISBN 9781882580316".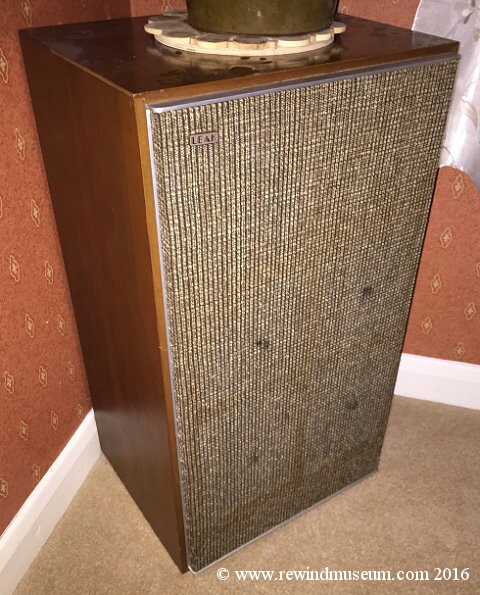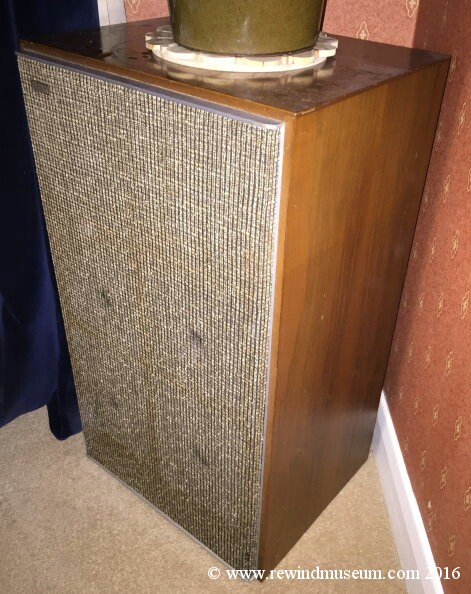 1968. Quadraphonic sound system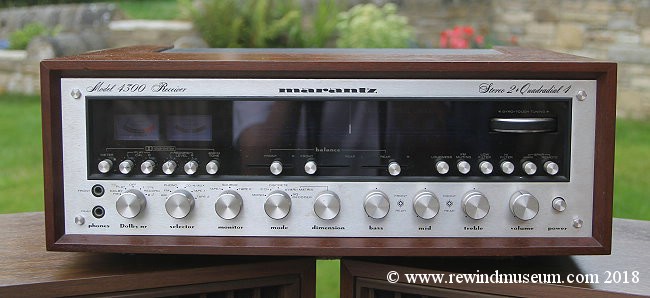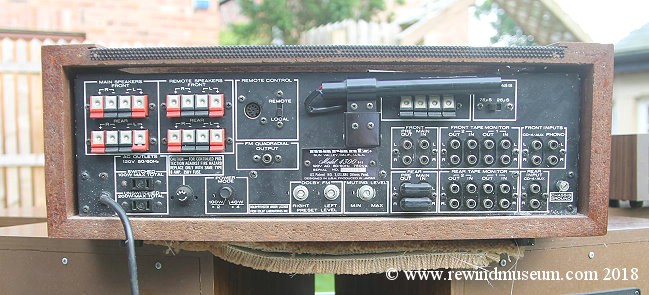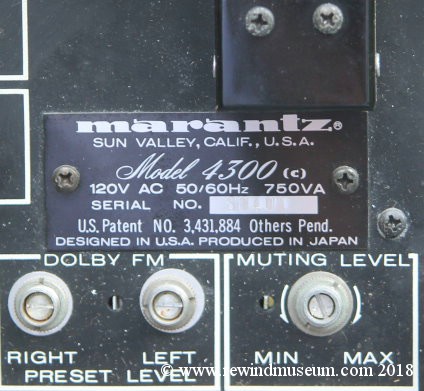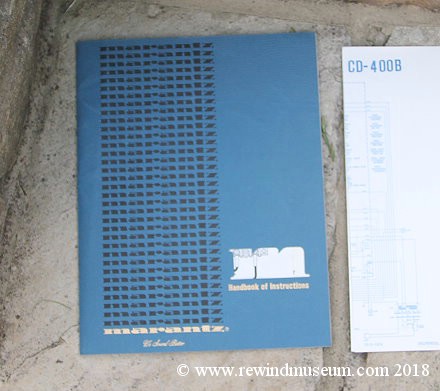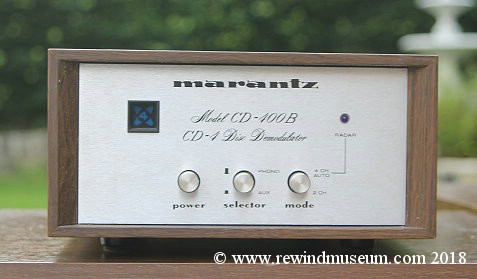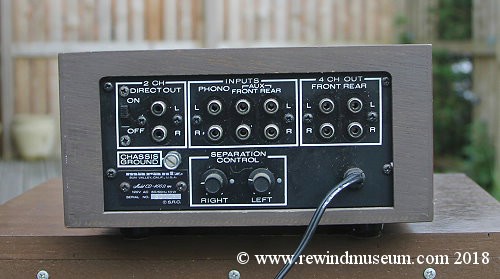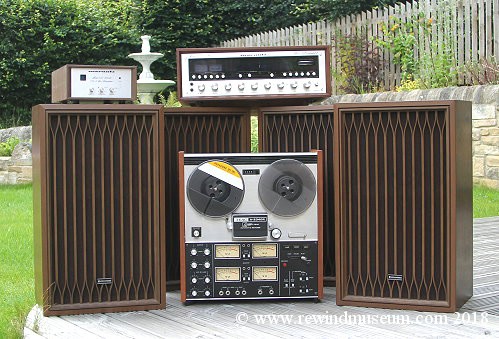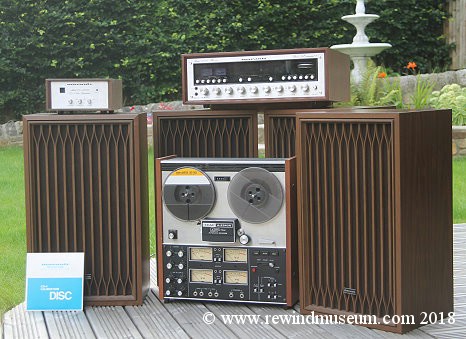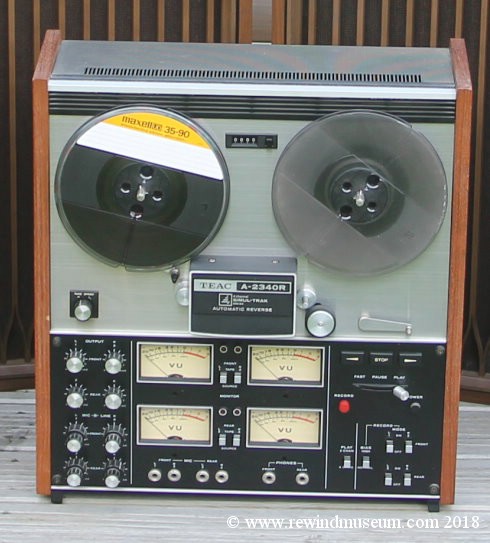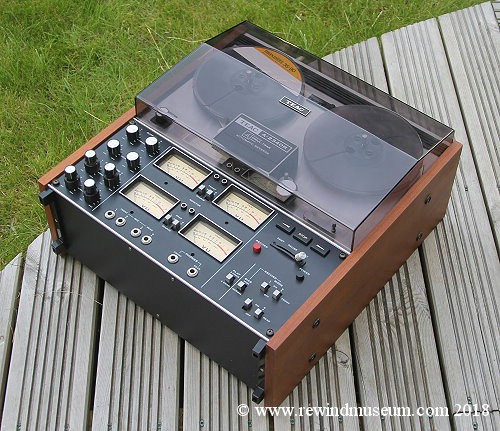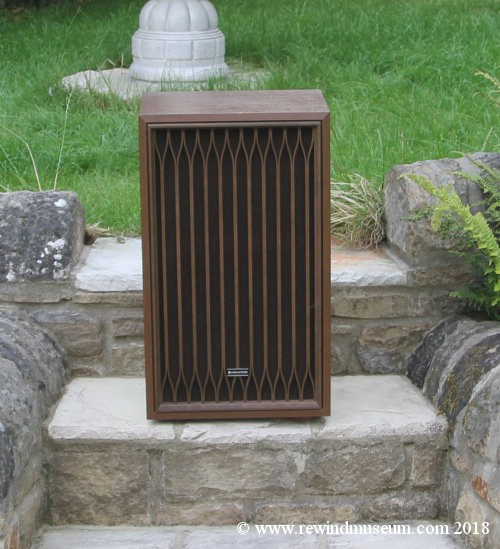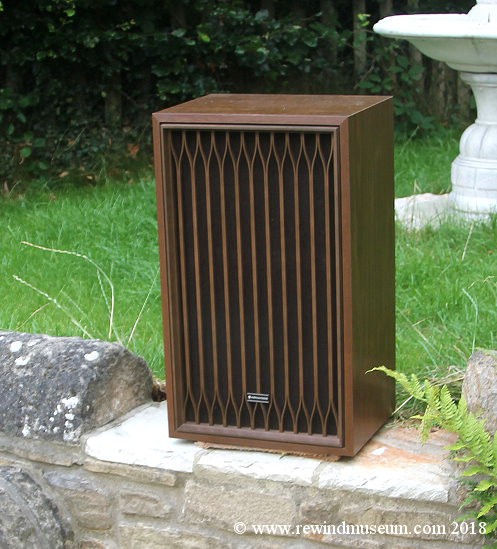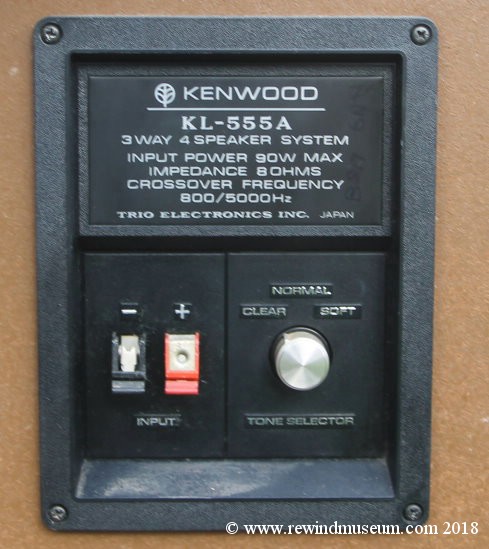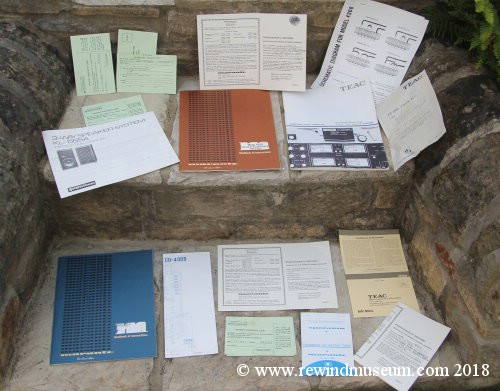 The Marantz 4300 Quadradial tuner amplifier is a 2 channel or 4 channel receiver with Dolby B Noise Reduction.
It also has an optional plugin for and SQ (Model CD-400B) demodulator. In 4 channel mode it is rated at 40 watts
per channel. In a 2 channel setup it is rated at 100 watts per channel. It was $899.95 in 1972
The Kenwood KL-555D is a 3-way loudspeaker system from 1976. Made i9n Japan. Weight 13.5Kg each
The TEAC A-2340R recorder could be used in a 4 discrete channel quadraphonic surround sound system.
Click here
to see the complete system. This is a Semi-professional tape deck.
Track system - 4-track, 4-channel, stereo/monaural/multi channel system, Heads- 1 x record, 1 x playback, 1 x erase
Motor - 1 x capstan, 2 x reel, Reel size: up to 7 inch reel, Tape speeds: 3.75ips and 7.5 ips,
Semiconductors - 24 x transistors, 8 x diodes. Weight: 20kg
TEAC stands for "Tokyo Television Acoustic Company". The original company was founded in 1953 and became TEAC in 1956.
This is a obsolete surround sound system capable of taking a 4 discrete channel input from the mid 1970s.
The complete kit came with a Marantz CD- Calibration vinyl disc. It would have needed a special pickup cartridge
(turntable) to play it. The kit is complete with all of the manuals and paper work.

1976. Rotel RX-602 Receiver.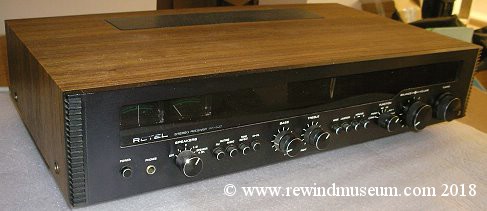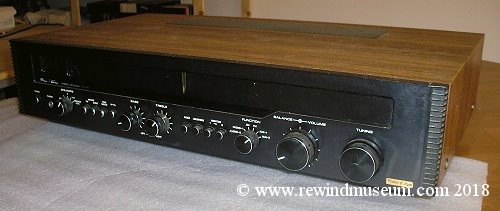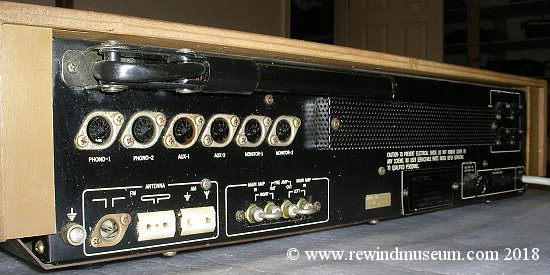 Black facia and many controls. This is a tuner amplifier I used in the 1970s and 1980s. It worked well.
Rotel were originally in Japan but currently (2018) have moved to China. They are still in business.

Any info?
The Jason Mercury 2 see below. Any information on this would be most welcome.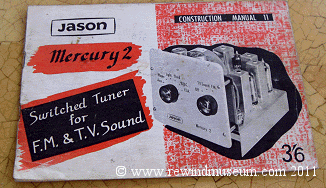 Making a donation.
The Rewind Museum is a non-profit making endeavour. The web site and the touring exhibitions are run on
a voluntary basis. Donations,
not money,
just old items you no longer want, are always welcome.
If you have something that you think would be of interest, please contact us with the details.
We can send in a courier to pick them up. (Even an international courier). Thank you.
Please note - The Rewind Museum site has been archived by the British
Library so that future generations can always access the site's content.
To talk to us about making a donation please go to - "
making a donation
".

Are you interested to read about a 10 year + restoration of a classic vehicle?
If so go to -
www.1952chevytruck.com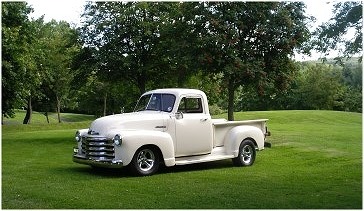 The 1952
The 1952 Chevy truck
web site.

Link to our main site. Satellite TV.
Rewind Museum is sponsored by Vision International. Note. One of our businesses, Vision International (established 1991)
sponsors
Rewind Museum
and
Satellite Museum
including financial support for this web site. Vision International
is one of a group of businesses which we have in the field of Satellite TV.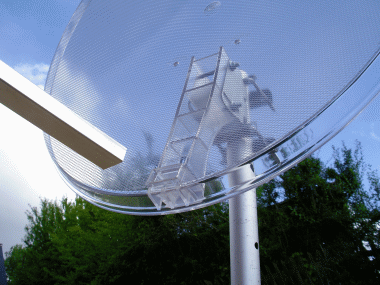 Tune in an extra 10,000 channels? Watch the world? Links to some of the Satellite Superstore pages are below,
Sky Receivers
Freesat Receivers
All satellite receivers
Fixed Dishes
Transparent Dishes
Motorised systems
LNBs
Multiswitches
Caravan satellite
Satellite finder meters
Installation equipment.
Catalogue of all satellite products.
Rewind Museum web site is maintained on a non-profit making voluntary basis.
Our main business website is at
www.satellitesuperstore.com
.
Our main business is satellite TV and we are a specialist satellite company. We
supply satellite goods in the UK and worldwide including fixed and motorised satellite
systems, multiswitches, instrumentation, accessories and installation equipment.

Web site copyright © 2018 Vision International. All rights reserved.
For all questions & comments about this site's content
contact Dave
at Rewind Museum.