Museum of early consumer electronics and 1st achievements
www.rewindmuseum.com


Toys and Models.
When I was just a kid, I saved toys even when I grew out of them. In later life I saved the toys from
my two children who are both now adults. I always saved the boxes and kept them in mint condition in
the loft. The collection of toys in their original boxes is quite large. They were not going to be
part of the museum as they are not really consumer electronics products but at then late on in the site's
construction, I decided to include them. First, howover, something really important -


1926. The Charles Swift Model Aircraft.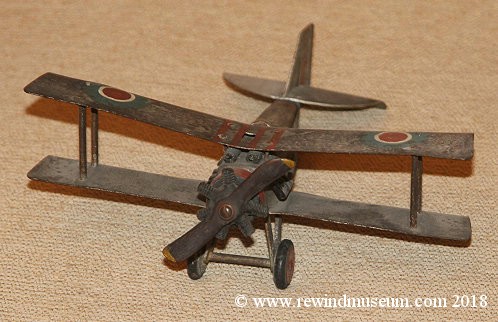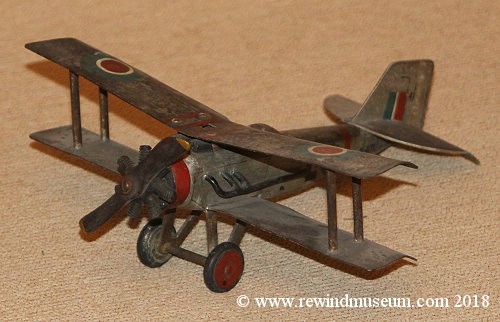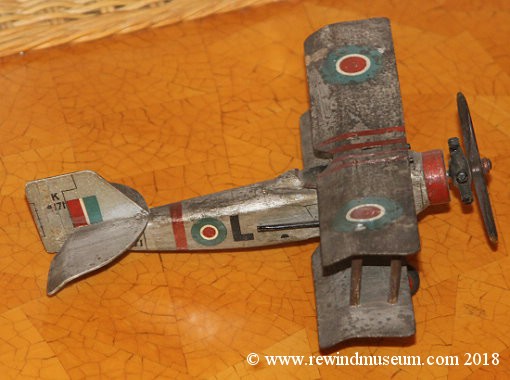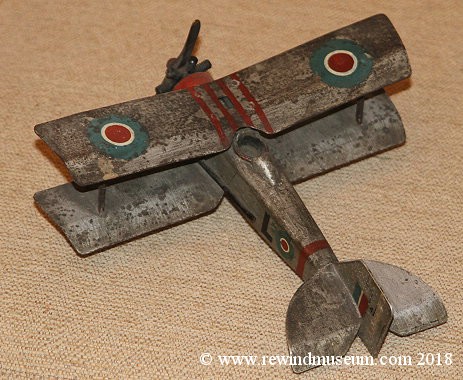 I met Charles Swift (junior) in 2007/2008. He lived in Newcastle upon Tyne and contacted me through the museum
email address. He had some old electronic gadgets to donate to the museum. These included microphones, turntables
etc. I visited him at home several times, he was 91 years old. Sadly he passed away after I had known him for
a couple of years. He told me stories about what happened to himself in WW2. He also told me about his Dad,
Charles Swift (senior), who was an RAF pilot in WW1. During WW1 while posted in France, as well as flying the
planes he also made model planes. Charles said he planned on donating these 5 or 6 planes to the RAF museum
and subsequently that happened. He then talked to me about "the toy" which he wanted to donate to Rewind Museum.
This was a larger model, again one of the planes his Dad flew in WW1 but his Dad had made it for him in 1926 when
he was 7 years old. This one was always referred to as "the toy" whilst the others were referred to as "models".
In fact apart from being larger is was exactly the same in all other respects. Just made from raw materials.
It is made of metal and the propeller is wood. It is 230mm long and the wingspan is also 230mm. It was
donated to the museum in 2006 and all of the press cuttings are below. It is a fascinating story. Read on -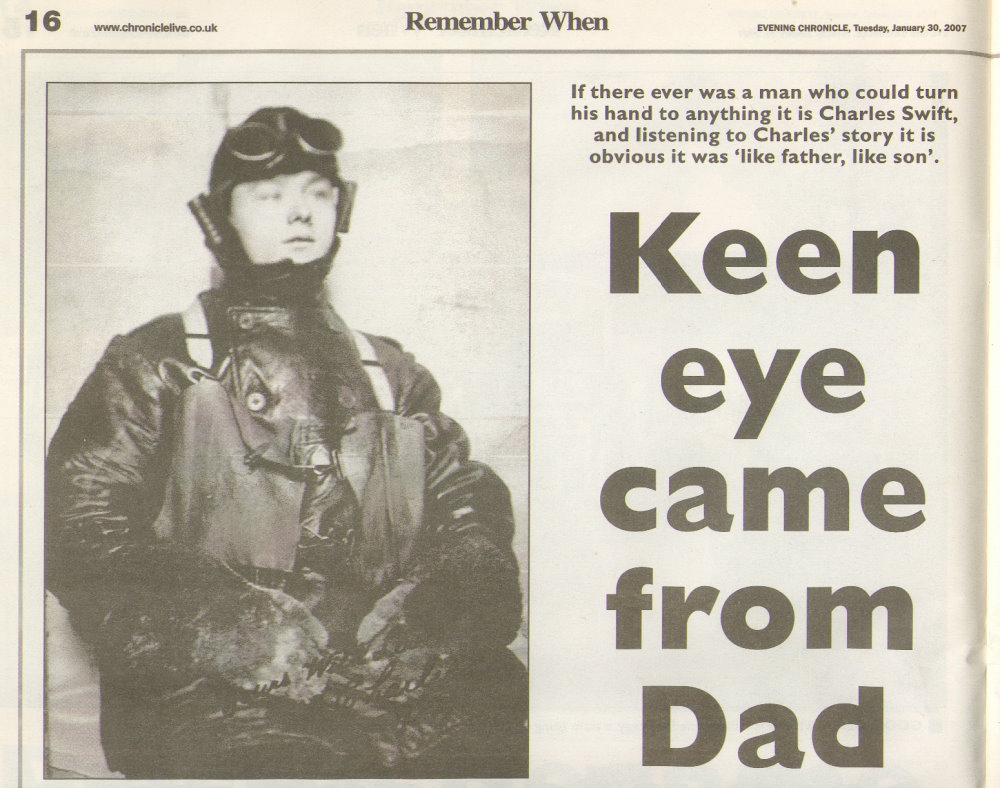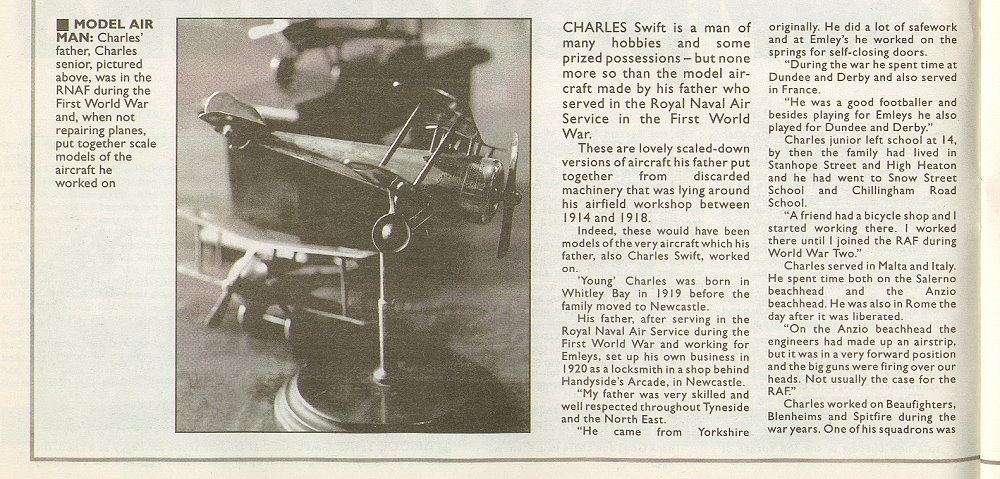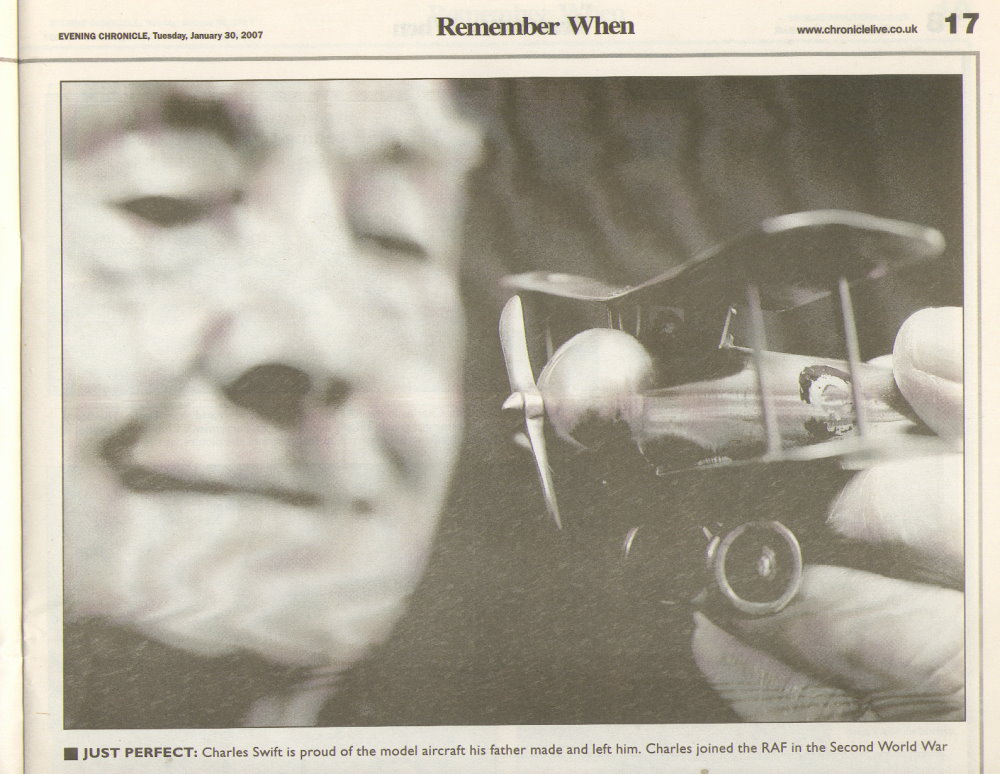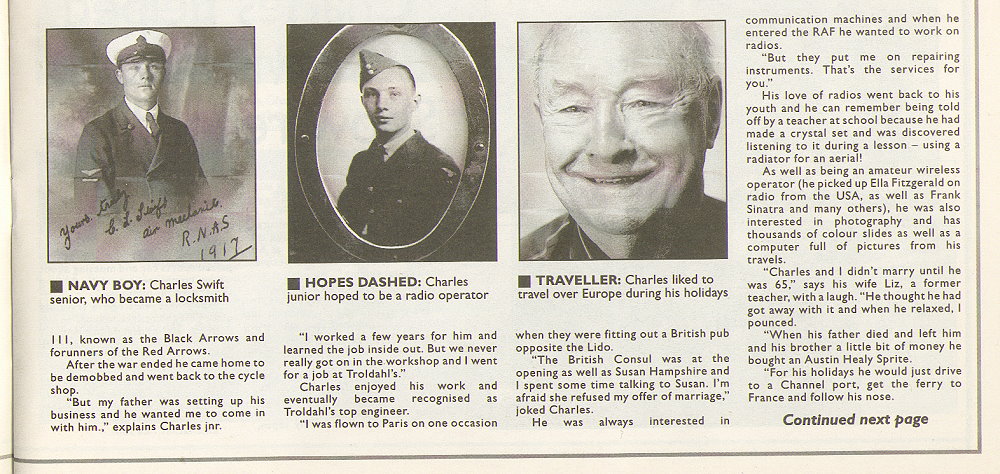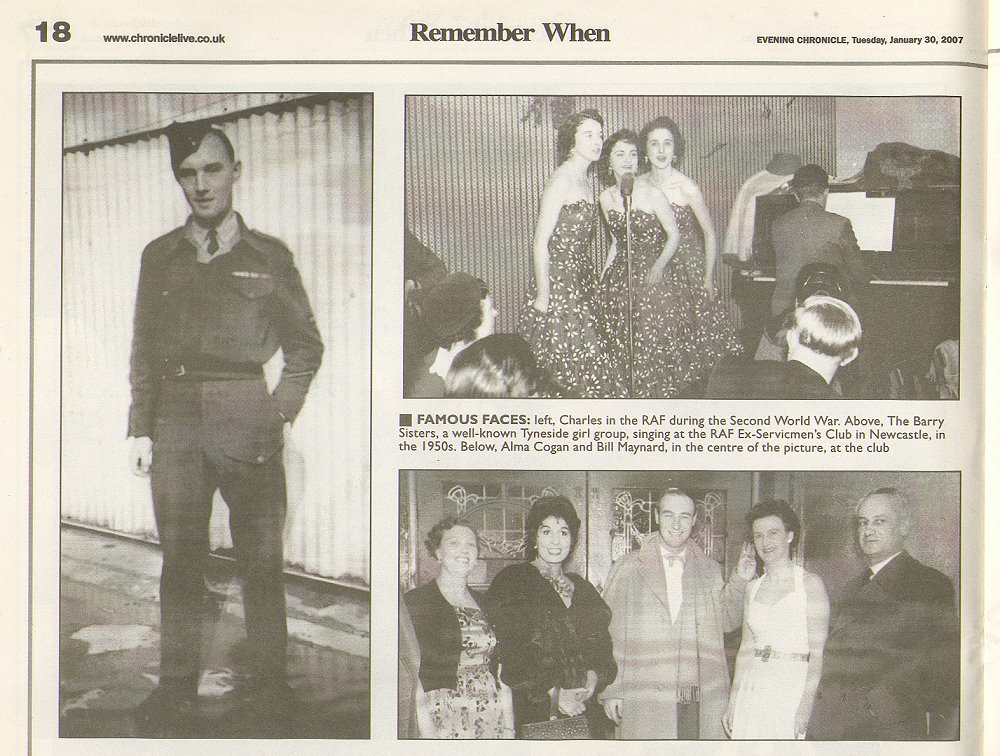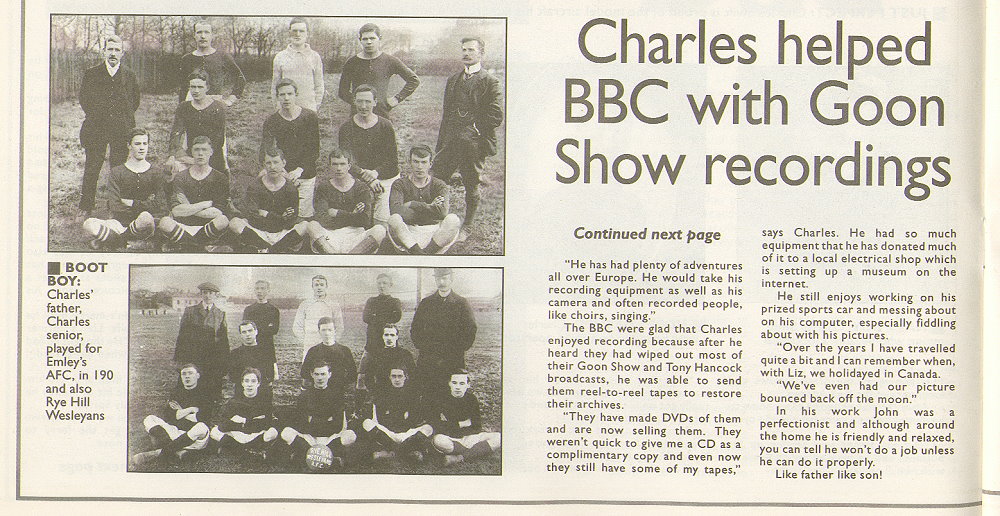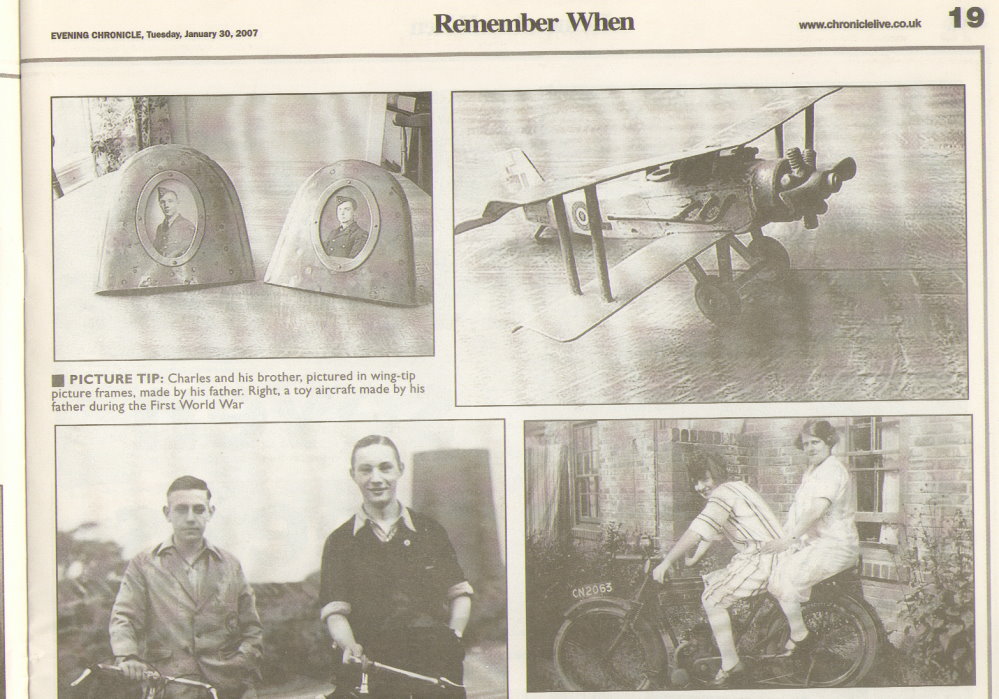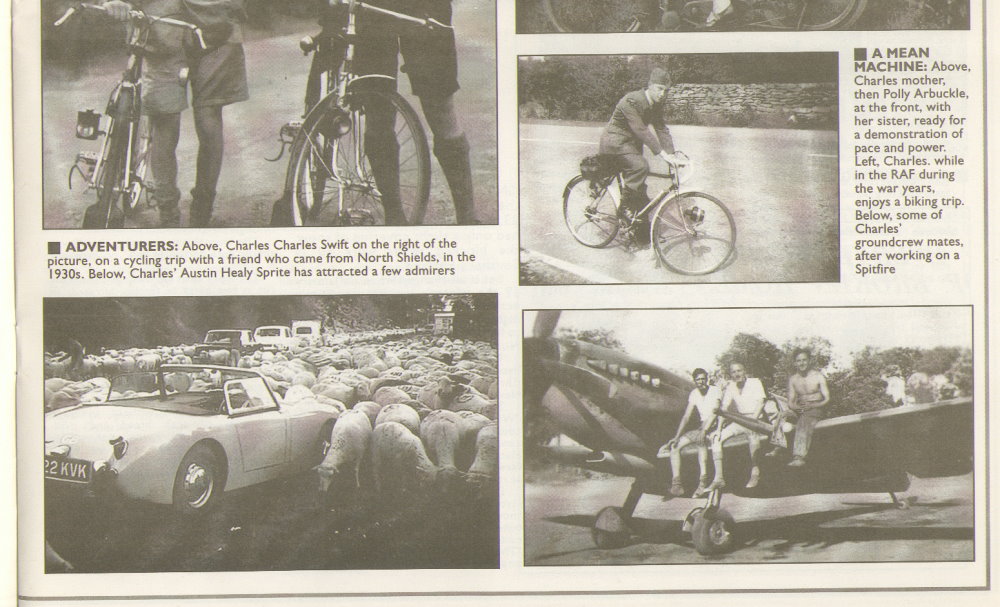 The newspaper above is from January 2007, however, when I visited Mr Swift in March 2006 he showed me the
model collection before it was sent to the RAF museum. The pictures I took in his house are below.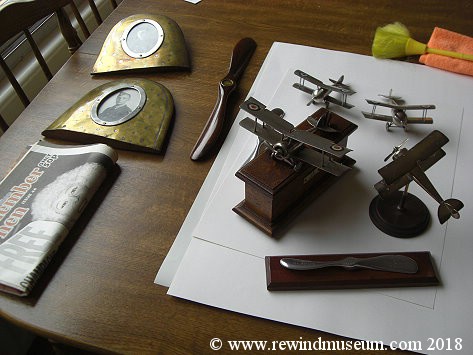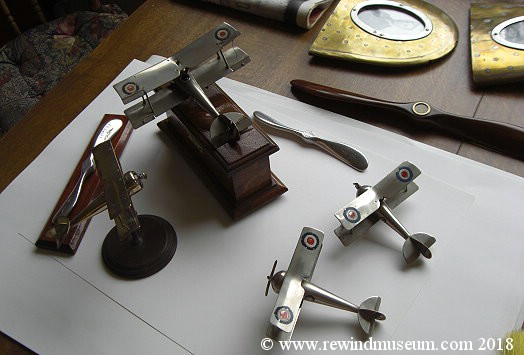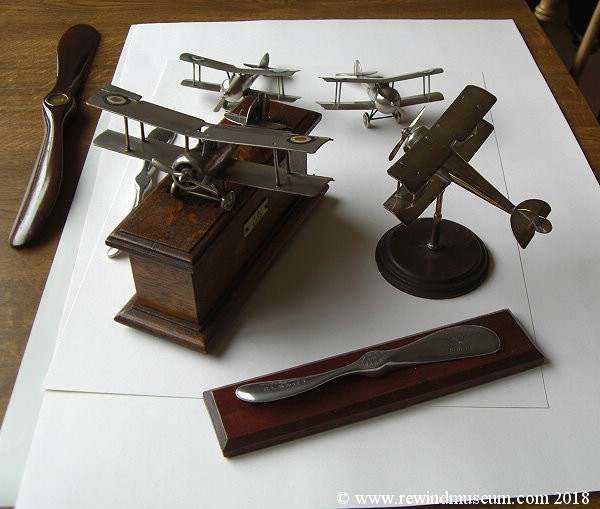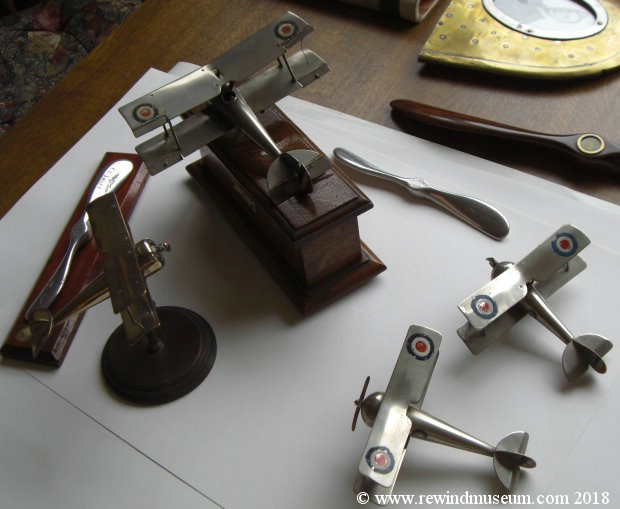 This page will contain -
Hornby Dublo Train Set.
Scalextric
Cindy Dolls
Castle Greyskull boxed set.
and much more




Making a donation.
The Rewind Museum is a non-profit making endeavour. The web site and the touring exhibitions are run on
a voluntary basis. Donations,
not money,
just old items you no longer want, are always welcome.
If you have something that you think would be of interest, please contact us with the details.
We can send in a courier to pick them up. (Even an international courier). Thank you.
Please note - The Rewind Museum site has been archived by the British
Library so that future generations can always access the site's content.
To talk to us about making a donation please go to - "
making a donation
".

Are you interested to read about a 10 year + restoration of a classic vehicle?
If so go to -
www.1952chevytruck.com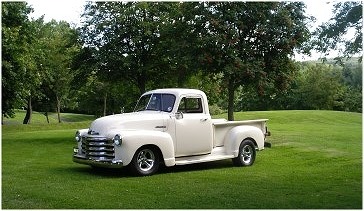 The 1952
The 1952 Chevy truck
web site.

Link to our main site. Satellite TV.
Rewind Museum is sponsored by Vision International. Note. One of our businesses, Vision International (established 1991)
sponsors
Rewind Museum
and
Satellite Museum
including financial support for this web site. Vision International
is one of a group of businesses which we have in the field of Satellite TV.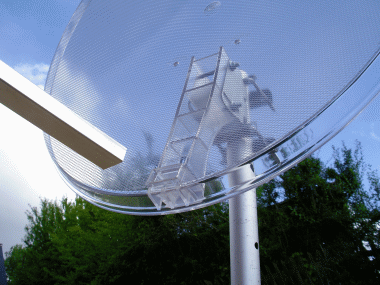 Tune in an extra 10,000 channels? Watch the world? Links to some of the Satellite Superstore pages are below,
Sky Receivers
Freesat Receivers
All satellite receivers
Fixed Dishes
Transparent Dishes
Motorised systems
LNBs
Multiswitches
Caravan satellite
Satellite finder meters
Installation equipment.
Catalogue of all satellite products.
Rewind Museum web site is maintained on a non-profit making voluntary basis.
Our main business website is at
www.satellitesuperstore.com
.
Our main business is satellite TV and we are a specialist satellite company. We
supply satellite goods in the UK and worldwide including fixed and motorised satellite
systems, multiswitches, instrumentation, accessories and installation equipment.

Web site copyright © 2018 Vision International. All rights reserved.
For all questions & comments about this site's content
contact Dave
at Rewind Museum.