1965. The Sony CVC-2000. 1st domestic video camera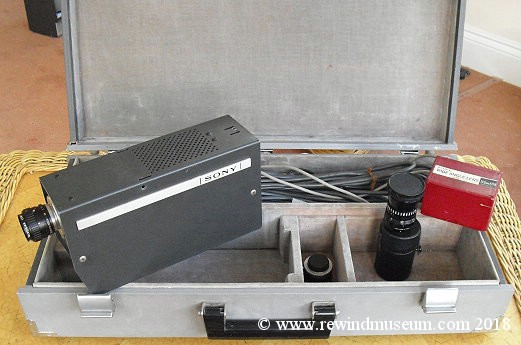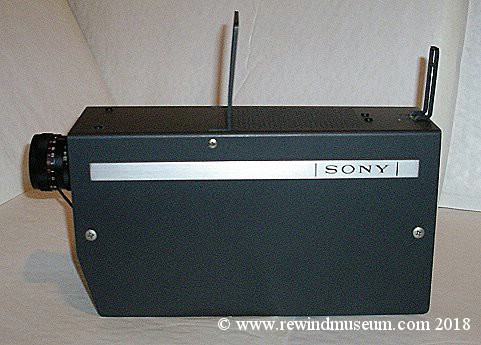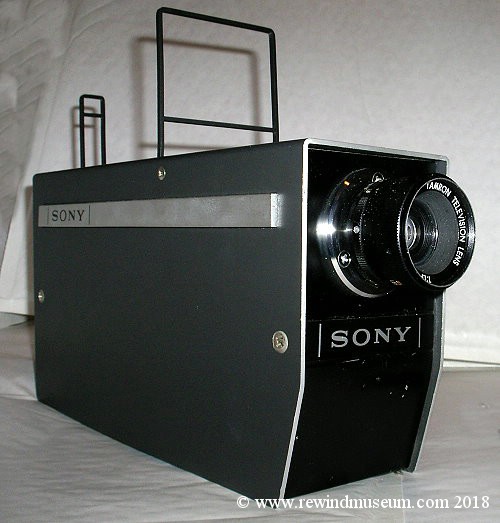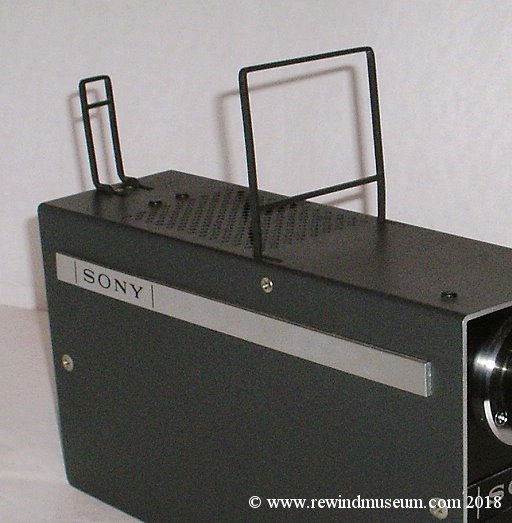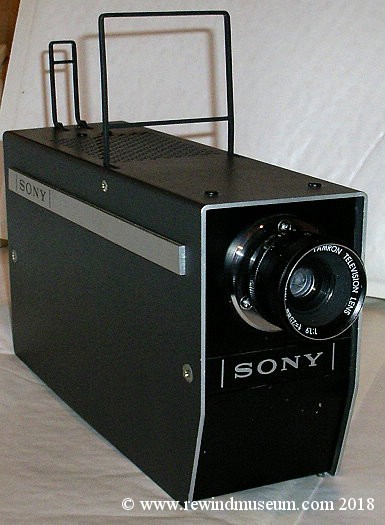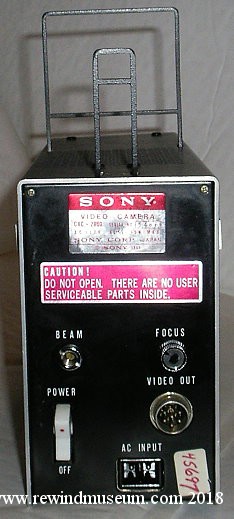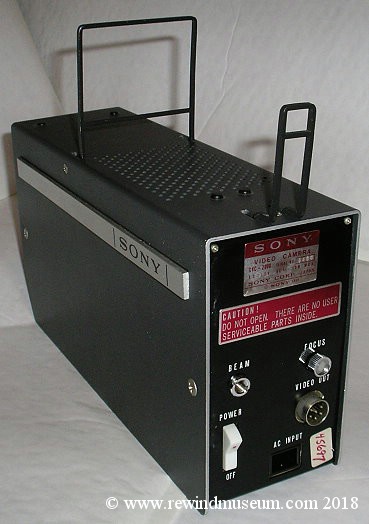 1965. VCC-2000 camera kit and monitor.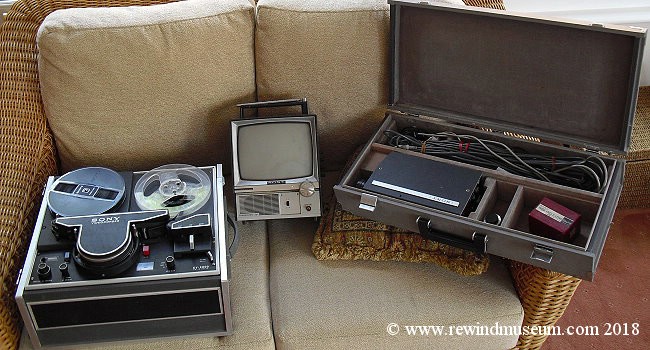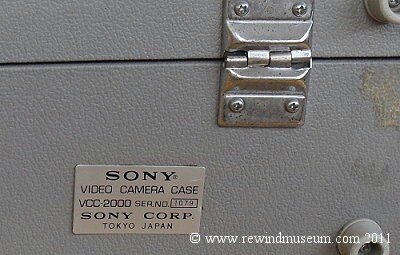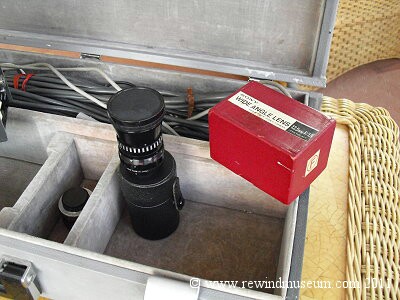 This was the first ever domestic video camera and it partnered the first ever domestic video tape recorder
(reel to reel), the
CV-2000
. It is therefore a very important museum exhibit. There is no viewfinder, no
mini CRT monitor, not even an optical viewfinder. There is, however, a couple of wire squares that have to
be lined up rather like cross wires. In the satellite industry, not using a proper meter for location, just
using a compass or the sun, shadows and time of day is often called "direct reckoning". If we were to call
these sights, "pointing by direct reckoning", we would not be far wrong! It is likely that the "parallax
errors" with this type of picture framing would be quite high but may be reduced with plenty of practice.
In the pictures above you can see a cvc-2000 camera, which is part of the complete vcc-2000 camera kit
and includes extra lenses and connection leads and in a carry case. Also shown is the VTR and TV. Of all
of the cameras in the museum, this one and the
Ampex CC-452
, also for 1965 are the most
important as far as their place in the history of video recording is concerned.