Museum of early consumer electronics and 1st achievements
www.rewindmuseum.com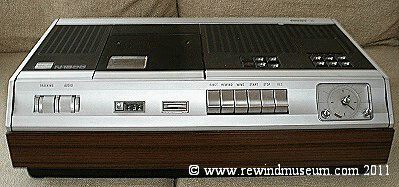 With a domain name of
www.rewindmuseum.com
presenting the first ever
domestic video cassette recorder makes this is a very important page. Hope you find it interesting.

The Philips N1500. 1972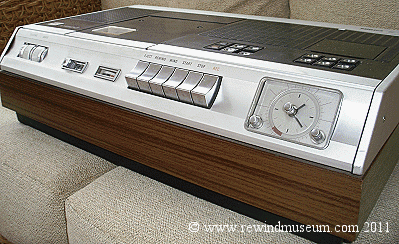 The Philips N1500 VCR with analogue clock from 1972.
Everyone agrees that this was the first domestic cassette recorder. Since it also
had a built in TV tuner and a timer perhaps we should also consider it for the overall
title of first domestic, consumer video recorder? The Sony Umatic video cassette system came
out a year earlier in 1971 but really only became popular in the professional broadcast market.
The Umatic cassettes were large as they used 3/4 inch tape, recorders were large, heavy and very
expensive. There was little domestic marketing. Although the Philips n1500 came out a year
after Umatic and was therefore not the first video cassette recorder, it was, however, the first
domestic video cassette recorder and was fully marketed as a domestic product. The brochure also
shows marketing in schools and in businesses as a presentation machine. Whilst they did indeed
arrive in homes in reasonable numbers for their day, they were used in schools extensively.
We have a Philips n1500 in our museum and it is in excellent condition. There is also an
owners manual, a manufacturers brochure and a Philips 1500 head cleaning kit.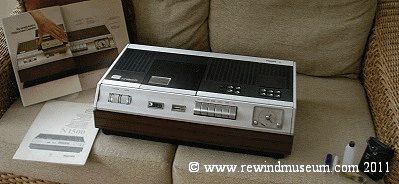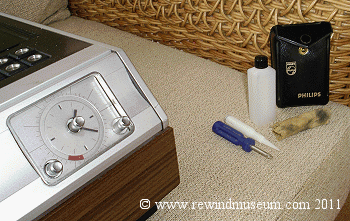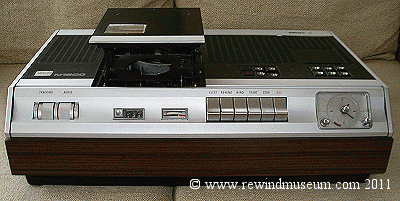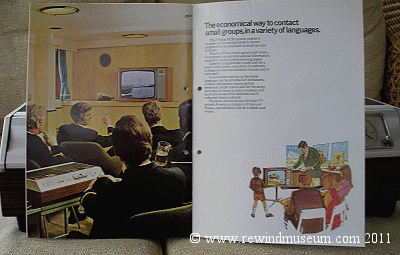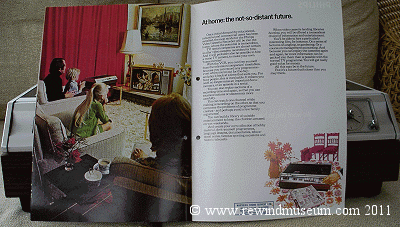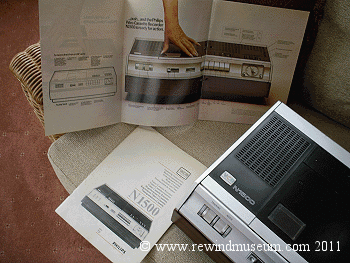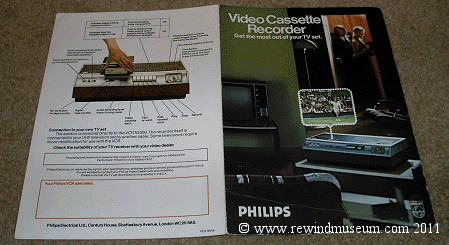 Update May 2007. We now have two Philips N1500s in the museum, both in excellent condition.
Philips N1500 manual / instruments & spares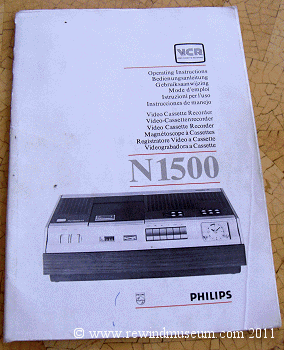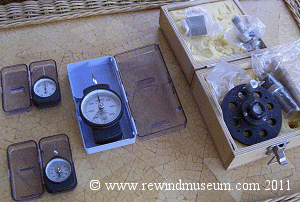 Vintage "Television" magazine 1975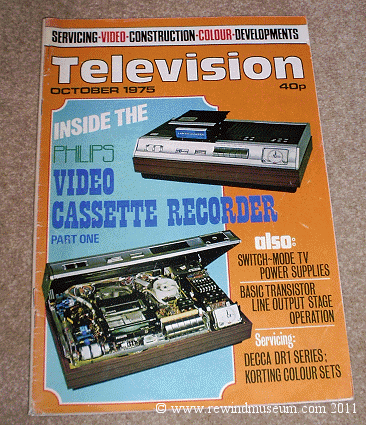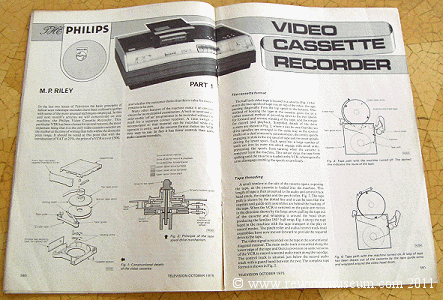 Featuring the Philips N1500 video recorder. See this magazine in more detail on our
vintage publications pages
.
A fully boxed Philips N1500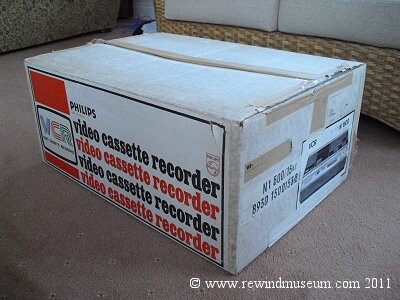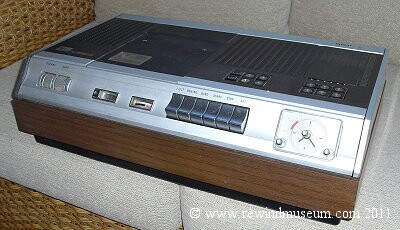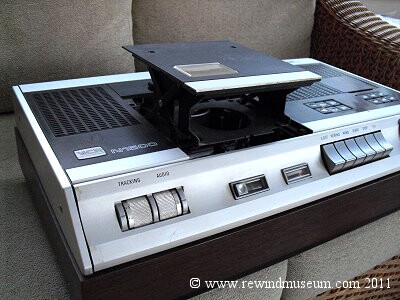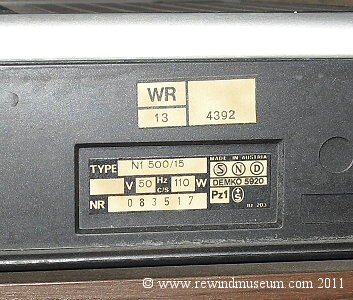 A Philips n1500 complete with all of the manufacturers packaging.
This unit belonged to a Mr. Ronald Barlow. He was the type of person that always bought new technology
when it was first introduced. This often resulted in buying a system which soon became obsolete.
In the VCR format wars, VHS eventually won and became the domestic recording standard.
Ronald sadly died in 2010 and this n1500 was donated by his son-in-law.
There are some more pictures from the manual below and a letter from Philips detailing prices.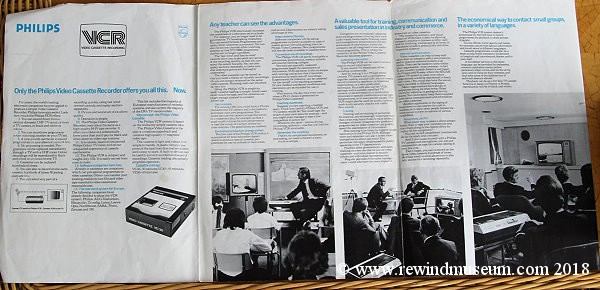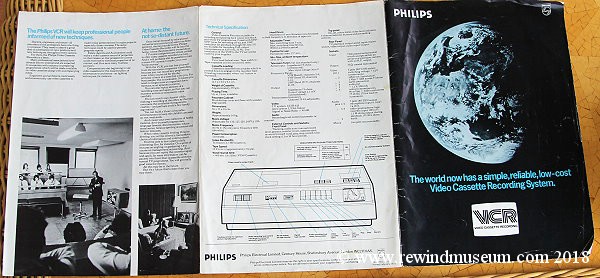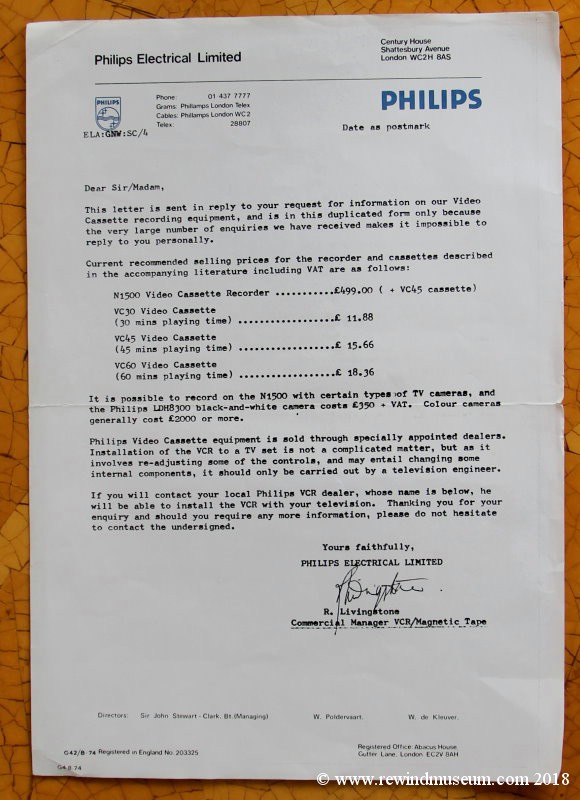 The Philips V100 camera.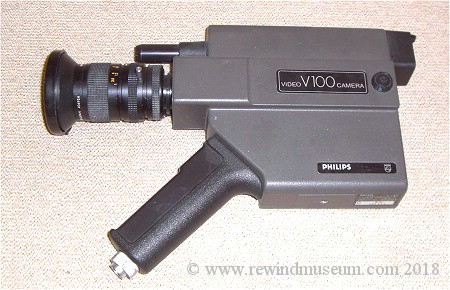 The Philips VCRs would have been used with this camera.
See more pictures and more information about this camera on our
vintage video cameras
page.

The Philips N1501. 1973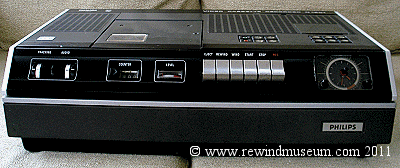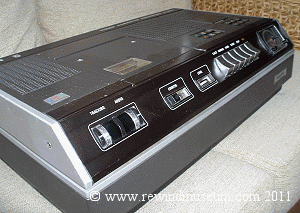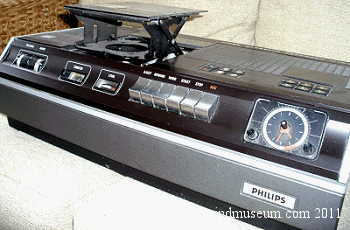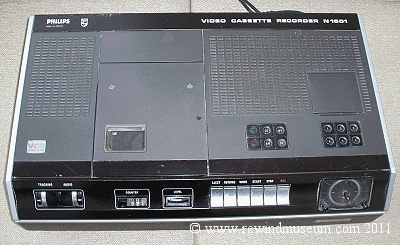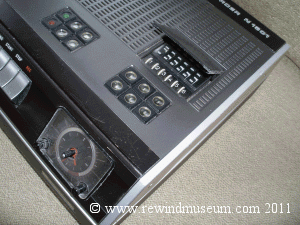 This is quite a rare unit and still boasts an analogue clock)
The N1501 was a face-lifted N1500 with improved colour circuitry and still frame.
We have a Philips n1501 in our museum. See below.

1975. The Philips N1502.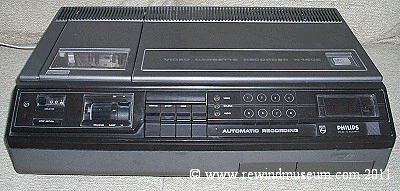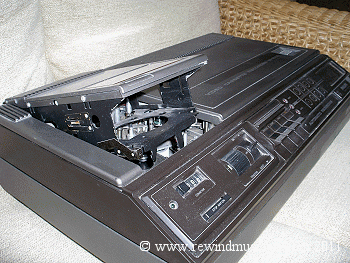 Retail price at the time was £649. The weight 18 Kg. The 1502 was fitted with a digital clock.
The brochures below came with this n1502 and they show (in the yellow) that the price paid was £544.79
The price of blank tapes is also shown as 30 minutes - £9.80, 45m - £12.92 and 60m - £15.15
The pictures in this brochure show Philips aiming the N1502 at both business and the classroom.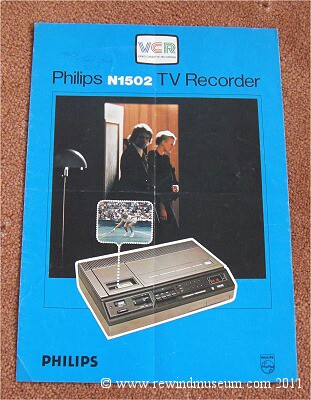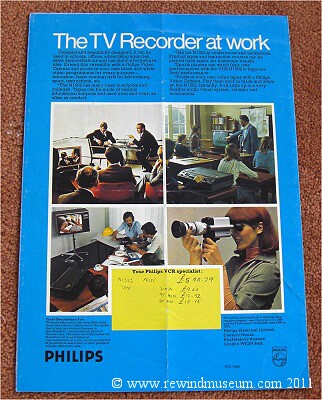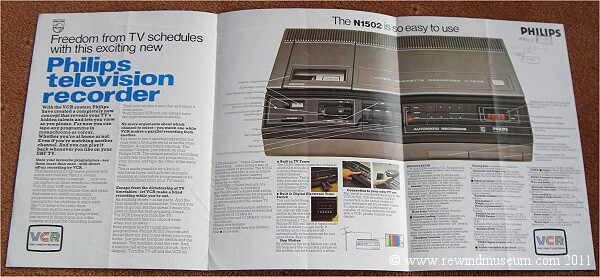 RRC Model 8201. (Philips clone) 1974 approx.
Radio Rentals Contracts 8201 VCR. (this is very similar to the Philips N1520)
Manufactured by Philips for Radio Rentals in the UK. This is a rare machine as
the 1500 range of VCRs were sold all over the world but this model was only
sold to one company in the UK. It looks almost the same as a Philips N1520
Radio Rentals was part of Thorn Consumer Electronics limited.
It is difficult to date this product but a code on the back of the
service manual of 1174E could be referring to 1974. This would seem to be
about right but there are some small differences which will be detailed here soon.
The unit is in good condition and even includes an RRC 8201 service manual.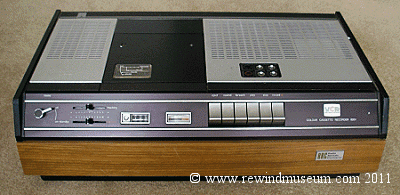 The Model 8201, like the Philips 1520 had no TV tuner. It was a record and playback VCR
with line in / out and camera and mike inputs. Their was no UHF output (no modulator)
like those fitted to the "domestic" versions (N1500, N1700 etc.)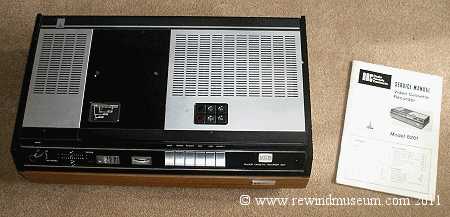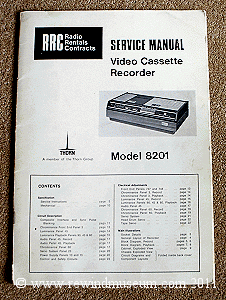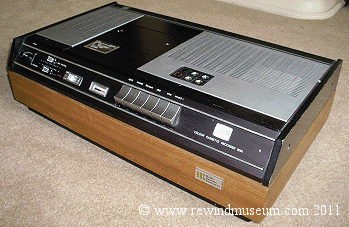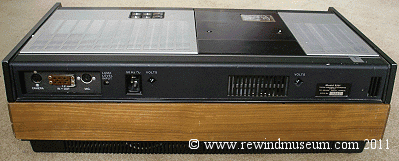 The Philips N1700. 1977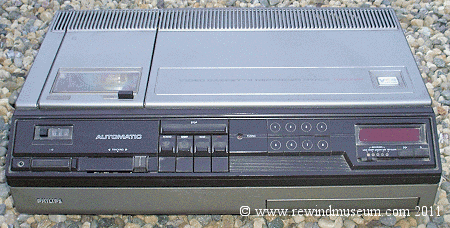 The first long-play Philips VCR. Notice the tuner unit is in a pull out draw.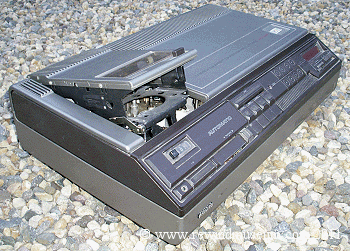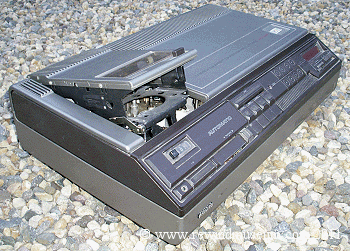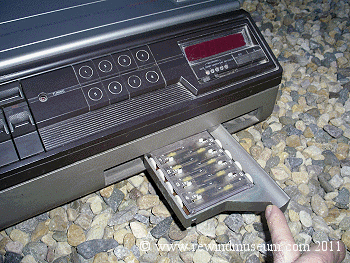 Philips LP pre-recorded tapes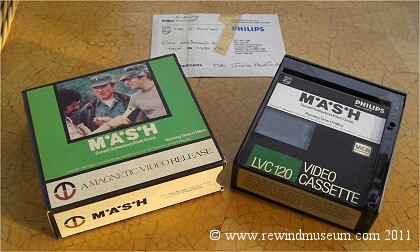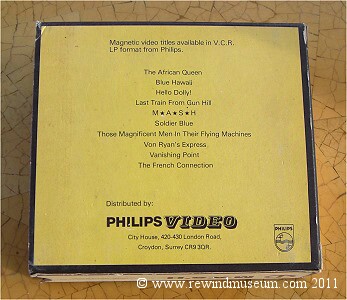 We have a large collection of Philips tapes.

The Philips VR2020 and VR2023.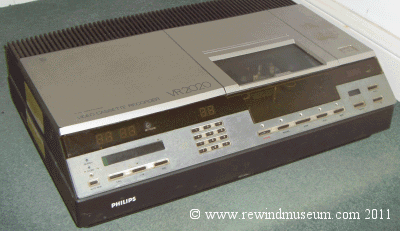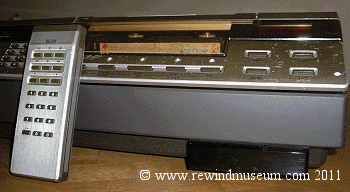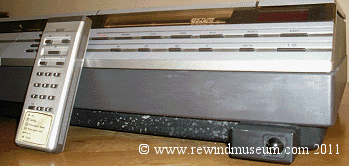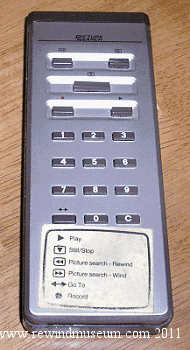 These are Philips 2000 system units. They were well ahead of the VHS and Betamax rivals at the time in many respects.
They offered cue and review picture search without noise bars. The tape lasted a full 4 hours and could be turned
over for another 4 hours just like an audio tape. The problem was that it was yet another Philips system. Manufacturers
these days have learnt that new systems need to be backwards compatible. None of the tapes from the earlier
Philips 1500 or 1700 systems could be used on these 2000 system recorders. The public were sick of too many video
recording systems. They wanted a systems that everyone used and where pre-recorded tapes were easily available from
the shops or rental outlets. This was one of the reasons why VHS won through and other systems became obsolete.
We also have,
An original brochure for Philips Video 2000 Equipment. Dated 1983, it is A4 size and has 18 pages.
Featured are: Cameras VK 4100, VK 4032. Recorders VR 2220, VR 2324, VR 2334, Tapes and Accessories.

Philips N1500 library pictures.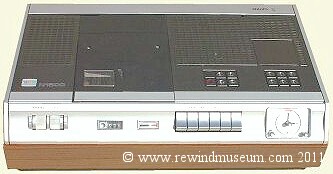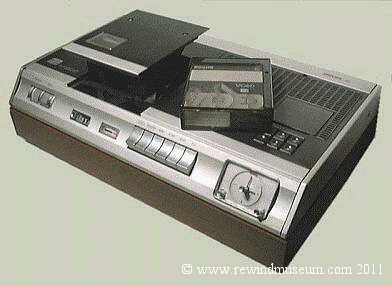 Making a donation.
The Rewind Museum is a non-profit making endeavour. The web site and the touring exhibitions are run on
a voluntary basis. Donations,
not money,
just old items you no longer want, are always welcome.
If you have something that you think would be of interest, please contact us with the details.
We can send in a courier to pick them up. (Even an international courier). Thank you.
Please note - The Rewind Museum site has been archived by the British
Library so that future generations can always access the site's content.
To talk to us about making a donation please go to - "
making a donation
".

Are you interested to read about a 10 year + restoration of a classic vehicle?
If so go to -
www.1952chevytruck.com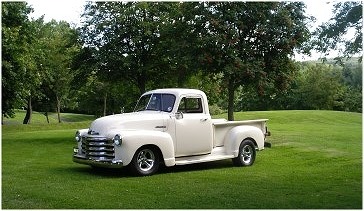 The 1952
The 1952 Chevy truck
web site.

Link to our main site. Satellite TV.
Rewind Museum is sponsored by Vision International. Note. One of our businesses, Vision International (established 1991)
sponsors
Rewind Museum
and
Satellite Museum
including financial support for this web site. Vision International
is one of a group of businesses which we have in the field of Satellite TV.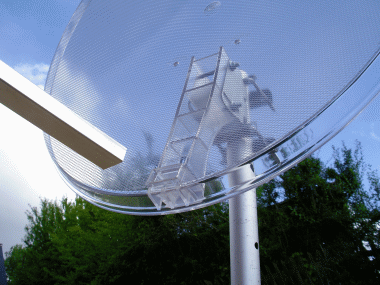 Tune in an extra 10,000 channels? Watch the world? Links to some of the Satellite Superstore pages are below,
Sky Receivers
Freesat Receivers
All satellite receivers
Fixed Dishes
Transparent Dishes
Motorised systems
LNBs
Multiswitches
Caravan satellite
Satellite finder meters
Installation equipment.
Catalogue of all satellite products.
Rewind Museum web site is maintained on a non-profit making voluntary basis.
Our main business website is at
www.satellitesuperstore.com
.
Our main business is satellite TV and we are a specialist satellite company. We
supply satellite goods in the UK and worldwide including fixed and motorised satellite
systems, multiswitches, instrumentation, accessories and installation equipment.

Web site copyright © 2018 Vision International. All rights reserved.
For all questions & comments about this site's content
contact Dave
at Rewind Museum.