Museum of early consumer electronics and 1st achievements
www.rewindmuseum.com


Vintage "Popular Science" magazines.
Popular Science magazine. December 1971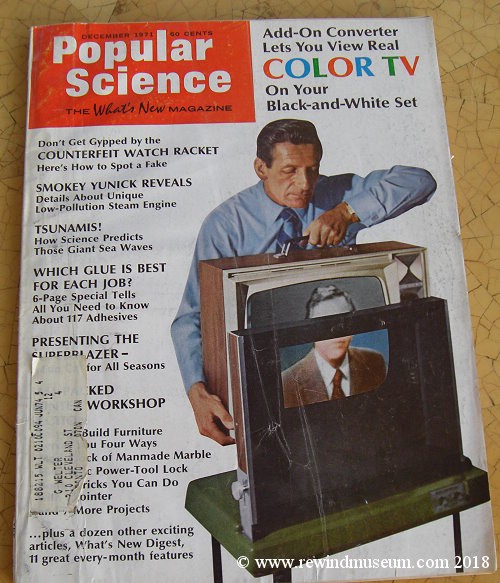 The feature claims to turn your black and white TV into a colour TV. There will probably be some
colour filters going in front of the screen which inevitably will reduce the brightness and will
turn it into a normal colour TV. Another name for this type of invention is a "scam".
Popular Science magazine. October 1977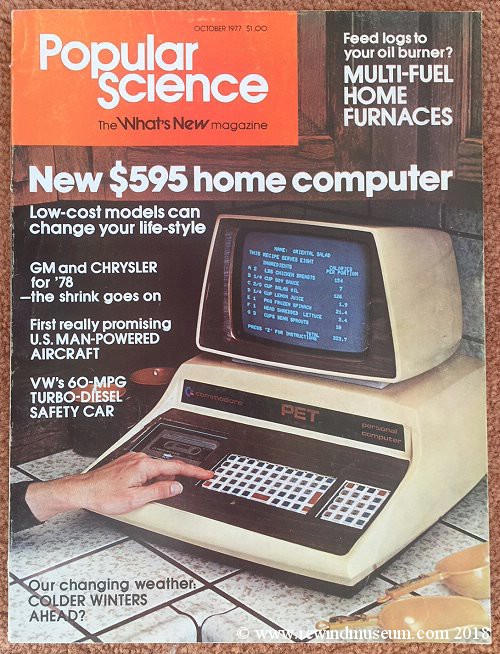 This magazine is showing the first domestic home computer system. The
Commodore PET 2001
Popular Science magazine. September 1985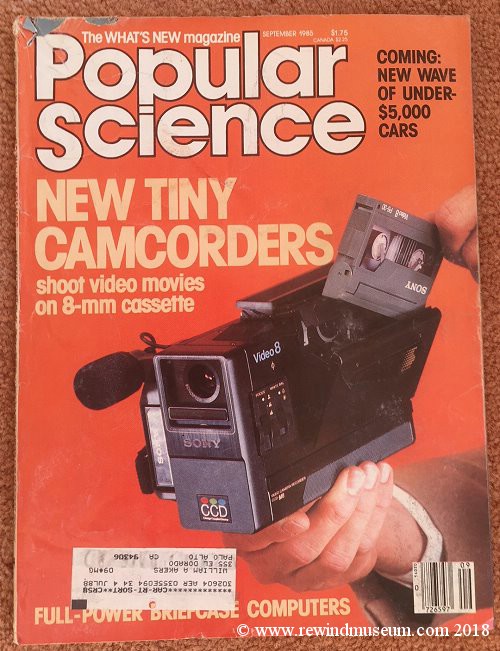 Featuring the Sony CCD-M8E from 1985. The very first 8mm camcorder.

Please note -
Many of the exhibits are in storage. That is because we are at the moment building new premises.
That means that the photographs we need to take will have to wait until the last quarter of 2006.
Indeed, until everything is catalogued, we are not exactly sure what we have. In an attempt to set
up the web site ahead of schedule and working from memory, we are temporarily using some library
photographs and preparing the pages as best we can.




Making a donation.
The Rewind Museum is a non-profit making endeavour. The web site and the touring exhibitions are run on
a voluntary basis. Donations,
not money,
just old items you no longer want, are always welcome.
If you have something that you think would be of interest, please contact us with the details.
We can send in a courier to pick them up. (Even an international courier). Thank you.
Please note - The Rewind Museum site has been archived by the British
Library so that future generations can always access the site's content.
To talk to us about making a donation please go to - "
making a donation
".

Are you interested to read about a 10 year + restoration of a classic vehicle?
If so go to -
www.1952chevytruck.com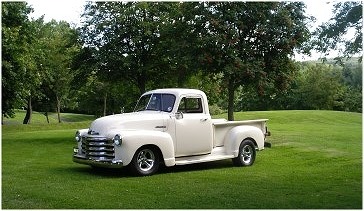 The 1952
The 1952 Chevy truck
web site.

Link to our main site. Satellite TV.
Rewind Museum is sponsored by Vision International. Note. One of our businesses, Vision International (established 1991)
sponsors
Rewind Museum
and
Satellite Museum
including financial support for this web site. Vision International
is one of a group of businesses which we have in the field of Satellite TV.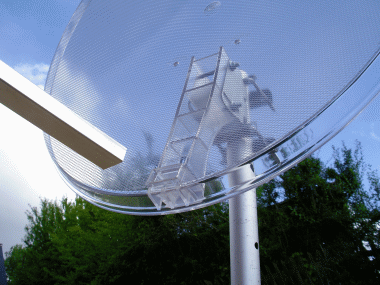 Tune in an extra 10,000 channels? Watch the world? Links to some of the Satellite Superstore pages are below,
Sky Receivers
Freesat Receivers
All satellite receivers
Fixed Dishes
Transparent Dishes
Motorised systems
LNBs
Multiswitches
Caravan satellite
Satellite finder meters
Installation equipment.
Catalogue of all satellite products.
Rewind Museum web site is maintained on a non-profit making voluntary basis.
Our main business website is at
www.satellitesuperstore.com
.
Our main business is satellite TV and we are a specialist satellite company. We
supply satellite goods in the UK and worldwide including fixed and motorised satellite
systems, multiswitches, instrumentation, accessories and installation equipment.

Web site copyright © 2018 Vision International. All rights reserved.
For all questions & comments about this site's content
contact Dave
at Rewind Museum.