Museum of early consumer electronics and 1st achievements
www.rewindmuseum.com



Vintage video cameras.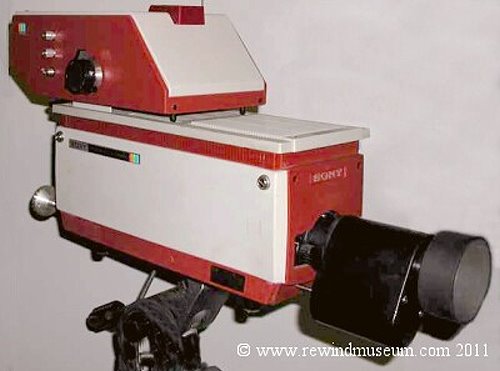 It is very important in a museum that specializes in old video recorders, to include a selection of vintage cameras.

1965 The Sony CVC-2000. 1st domestic video camera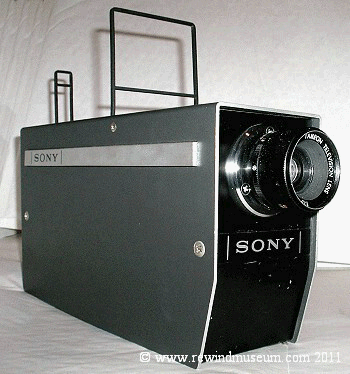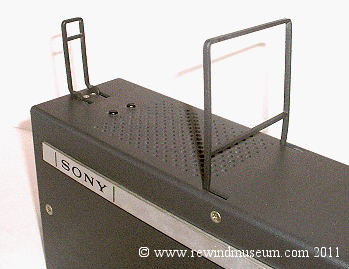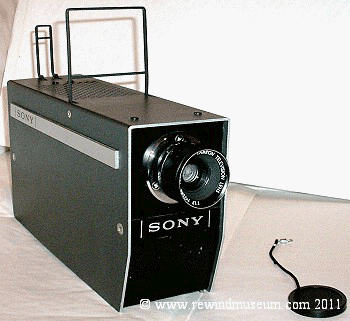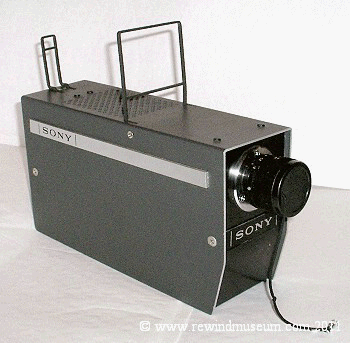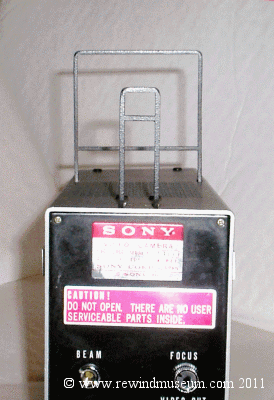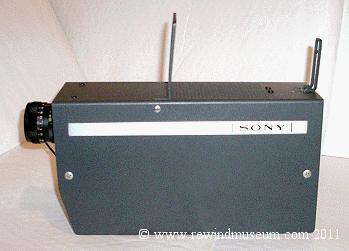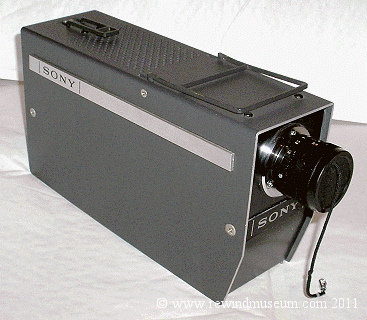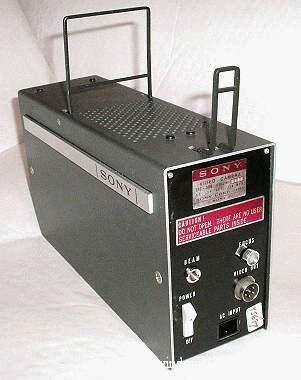 Sony lay claim to the first ever domestic video tape recorder (reel to reel video) with the
CV-2000. This is the camera that accompanied this VTR. It is considered to be the first
ever domestic video camera. It is therefore a very important museum exhibit.
There is no viewfinde, no mini CRT monitor, not even an optical viewfinder.
There is, however, a couple of wire squares that have to be lined up rather like
cross wires. In the satellite industry, not using a proper meter for location, just using
a compass or the sun, shadows and time of day is often called "direct reckoning"
If we were to call these sights, "pointing by direct reckoning", we would not be far
wrong! It is likely that the no-parallax errors with this type of picture framing
would be quite high.
1965. VCC-2000 camera kit and monitor.
In the pictures below you can see a cvc-2000 camera, which part of the complete vcc-2000 camera kit
with extra lenses and connection leads.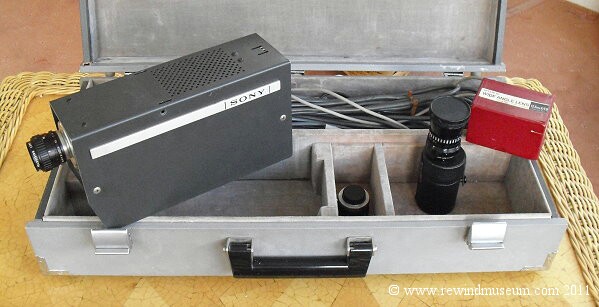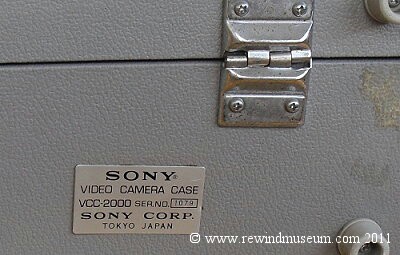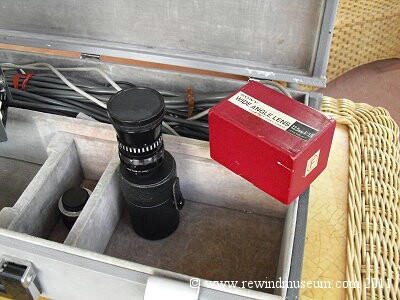 1965 The Ampex CC-452 TV camera.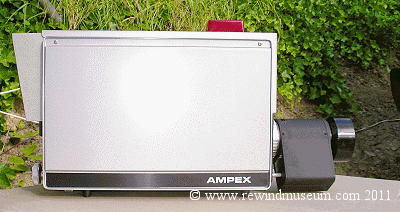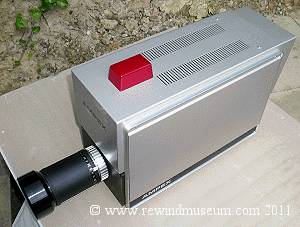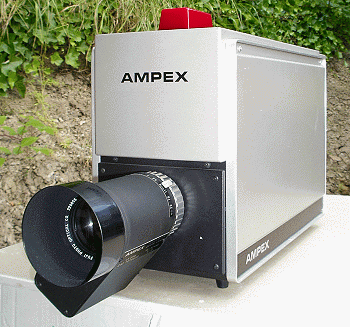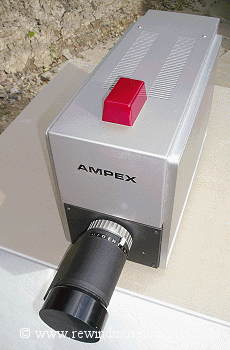 This camera is probably a couple of years after the camera shown in the
Signature V
system
but it is a similar size and shape with a similar lens.
This Ampex studio camera would have been used with 1 inch video recorders.
Many more pictures and notes to follow in the next few days.

The Sony AVC-3200TE light studio camera with 4 inch viewfinder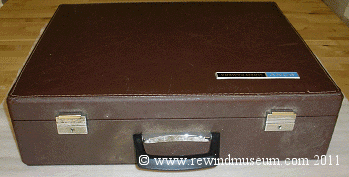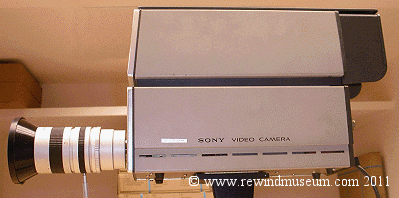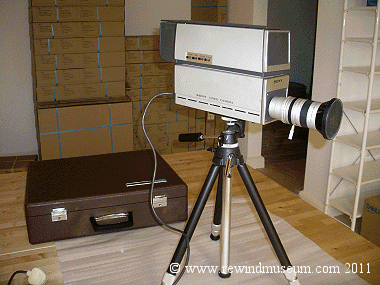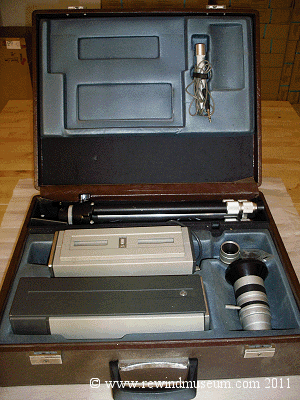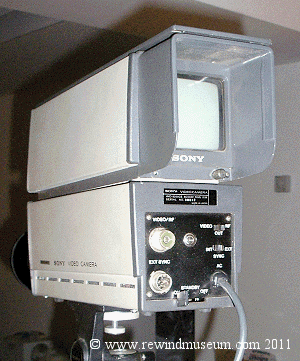 including a Sony camera case.
AVC-3200TE BASE, AVC-3200CE SCREEN/MONITOR ATTATCHMENT , TV ZOOM LENSE 11.5-90MM ,
BASIC SONY TV LENSE 16MM , ORIGINAL SONY TRIPOD , ORIGINAL SONY MICROPHONE AND A BNC
TO TV LEAD.

Sony HVC 2000P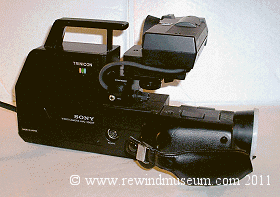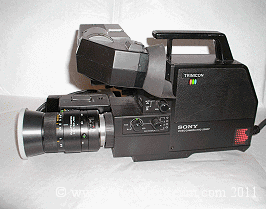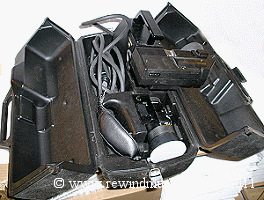 1977 JVC Color Video Camera GC-4800U Power & Color Unit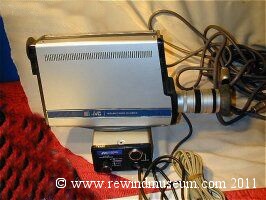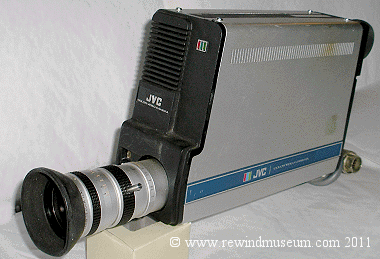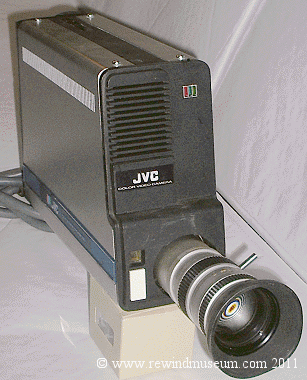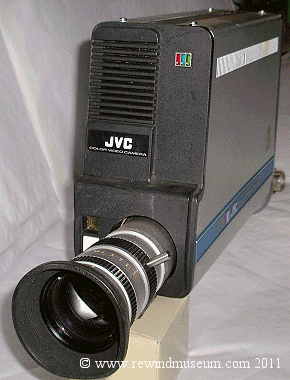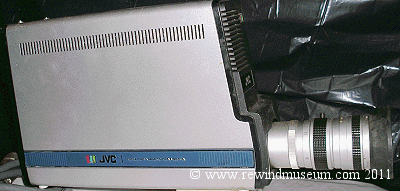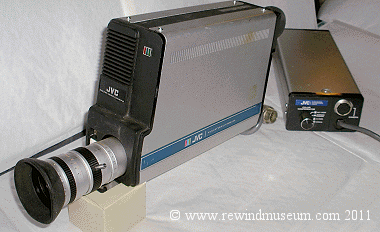 1974. Sony dxc 1200 colour studio camera.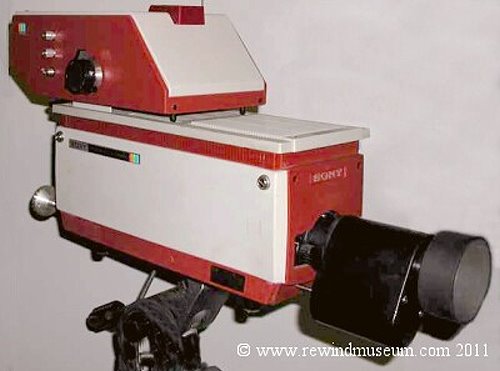 This large heavy camera is 700mm long. It is a medium studio camera although it is probably
about the same size as a modern full studio camera. Back in 1974 many studio cameras
where considerably bigger at the time.
There is also a dxc 1200 manual in the museum.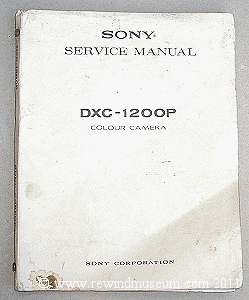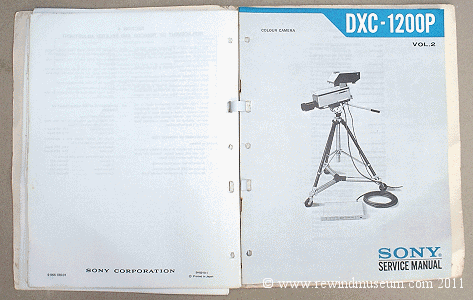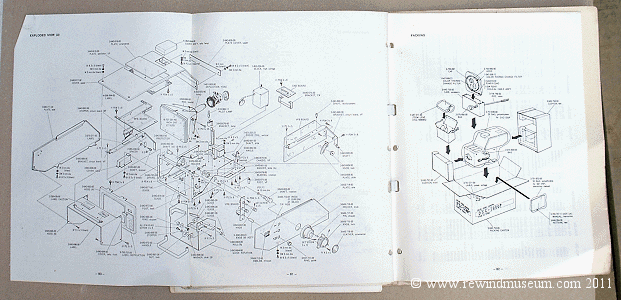 1981. Hitachi FP-10 colour light studio camera.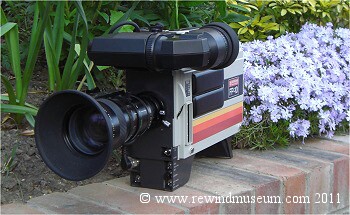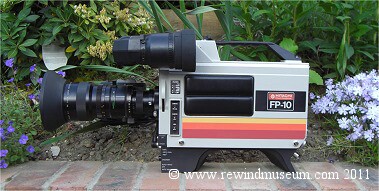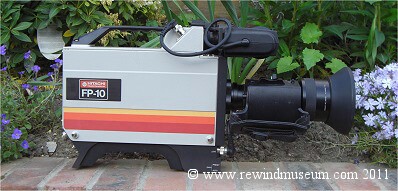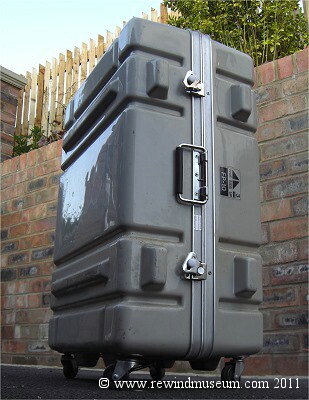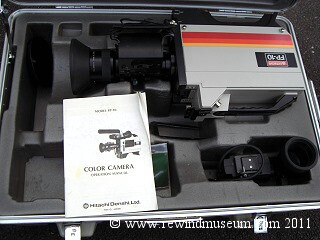 In December 1981 Hitachi introduced this 1 tube colour studio camera.
Horizontal resolution was 450 lines. This was very good at that time and as good as many 3 tube cameras.
The camera weighed 5.5Kg and so it was light enough to be shoulder mounted.
It used a 1-inch tri-electrode Saticon pick-up tube. It could be used as a studio camera with
an optional 5-inch viewfinder. The kit is complete with original carry case and manual.

1974 Panasonic WV-3085 camera.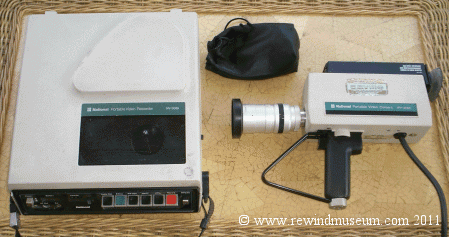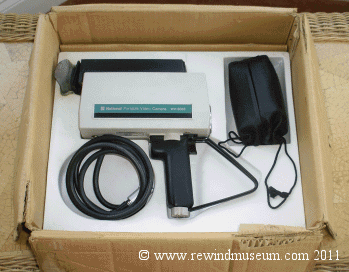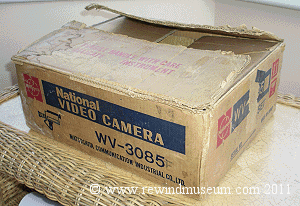 The camera is in it's original packaging.
Designed to go with the Panasonic NV-3085 portable recorder - see the
Reel to reel colour video
page.

The Philips V100 camera.
The Philips VCRs would have been used with this camera.

This page will also contain -

The Shibaden HV405K video camera.
PANASONIC F10-HS studio camera with lenses and accessories.

JVC 1700 camera with SVHS back.




Making a donation.
The Rewind Museum is a non-profit making endeavor. The web site and the touring exhibitions are run on
a voluntary basis. Donations,
not money,
just old items you no longer want, are always welcome.
If you have something that you think would be of interest, please contact us with the details.
We can send in a courier to pick them up. (Even an international courier). Thank you.


Link to our main site. Satellite TV.
Sponsored by Vision International.
Note. One of our businesses, Vision International (established 1991) sponsors the
Rewind Museum including financial support for this web site.
Vision International is one of a group of businesses that we have in the field of
Satellite TV. This is a link to our sponsor.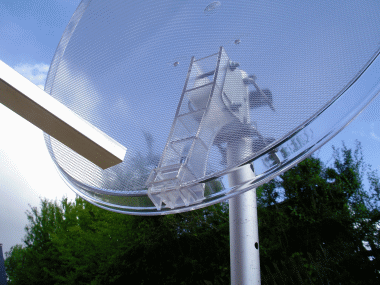 tune in an extra 8000 channels? Watch the world? Links to some of the pages are below,
Sky Receivers
Freesat Receivers
Transparent Dishes
Motorised systems
High Definition Receivers.
Caravan satellite
LNBs
Catalogue index page of all satellite products.
Technomate
Installation equipment.
Satellite finder meters
The Rewind Museum web site is maintained on a none profit
making voluntary basis. Our main business website is at
www.satellitesuperstore.com/cat.htm
Our main business is satellite TV and we are a specialist satellite company.
We supply satellite goods in the UK and worldwide including fixed and
motorised satellite systems, accessories and installation equipment.

Web site copyright © 2011 Vision International. All rights reserved.
For all questions & comments about this site's content
contact Dave
at Rewind
Museum (We only accept questions in English. We do not open attachments.)