Museum of early consumer electronics and 1st achievements
www.rewindmuseum.com



Colour Reel to Reel (open reel) Video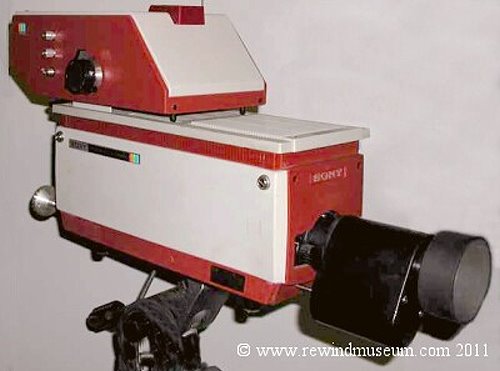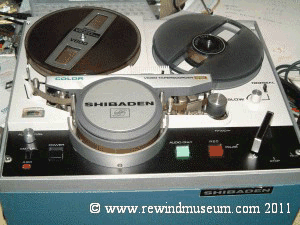 With a domain name of
www.rewindmuseum.com
reel to reel video is one of our
most important pages. Hope you find it interesting.

A pair of Shibaden SV-620 E Color EIAJ VTR video recorders
1/2 PAL reel video recorders.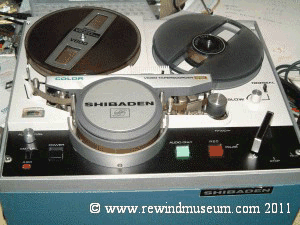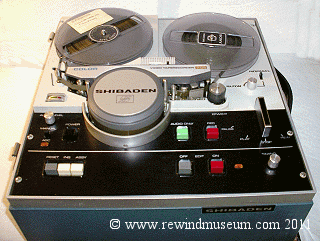 The right hand unit has an addition section at the bottom. This is an electronic editor.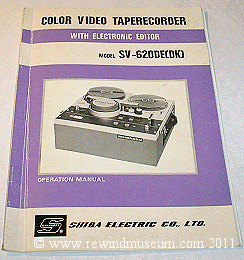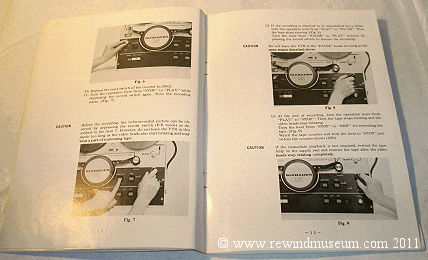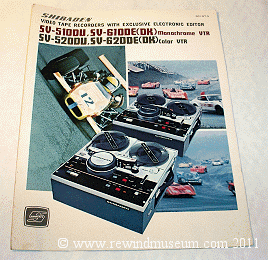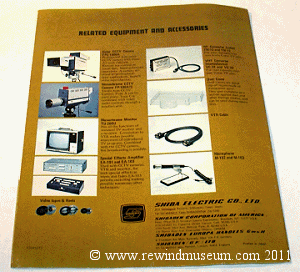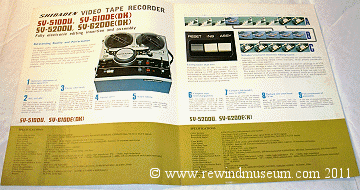 JVC PORTABLE VIDEO TAPE RECORDER PV-4800E / PV4800E
This was the last reel to reel portable ever made but it is arguably the first COLOUR domestic
portable reel to reel recorder. It is very light and indeed is muck lighter that the cassette
cassette based portables that came later.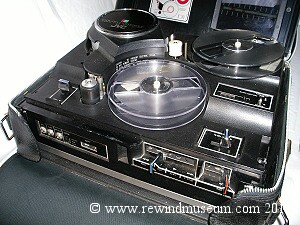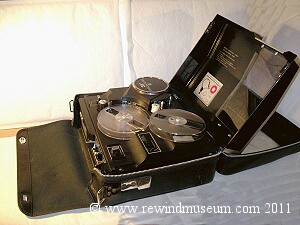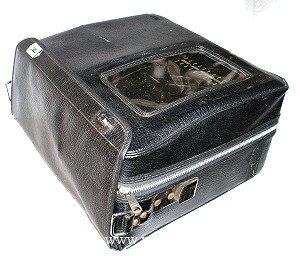 The 1977 JVC Color Video Camera GC-4800U Power & Color Unit was designed to accompany this
VTR and can be found in more detail on our
video cameras
page.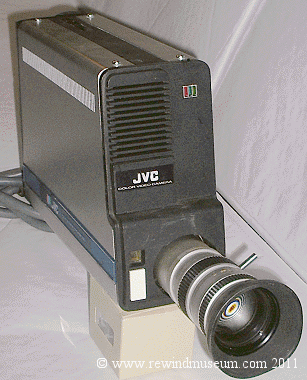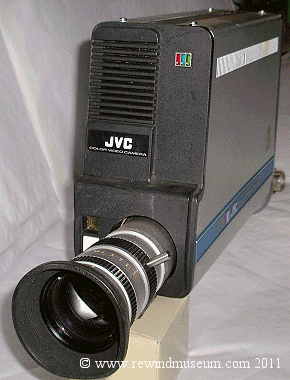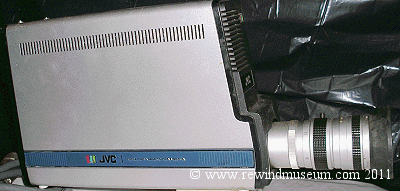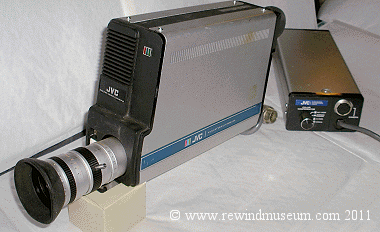 1974 Sony dxc 1200 colour studio camera.
1974 Sony dxc 1200 colour studio camera. This large heavy camera is 700mm long.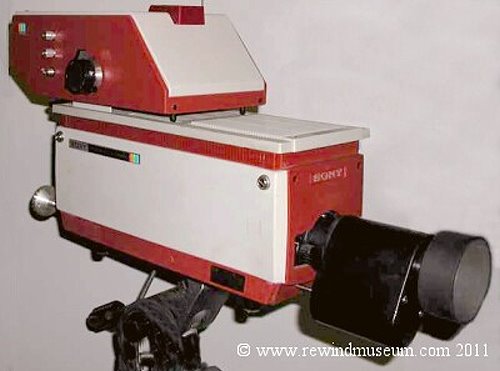 1974 Panasonic NV-3085 portable reel to reel video
and WV-3085 camera. (Colour with optional adapter)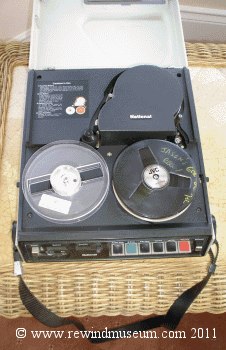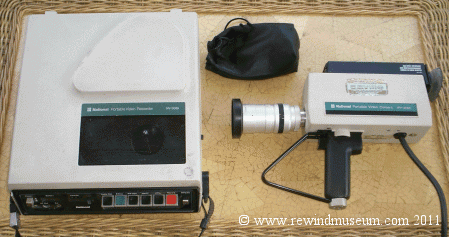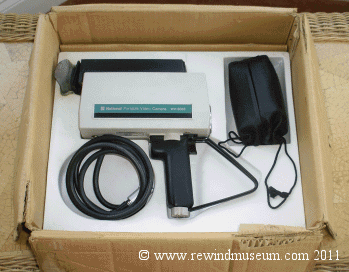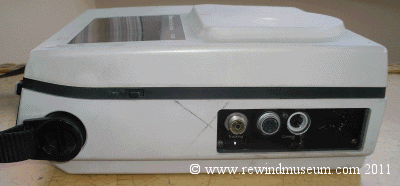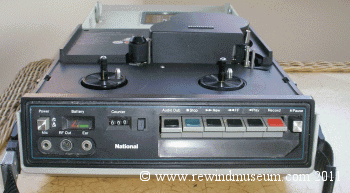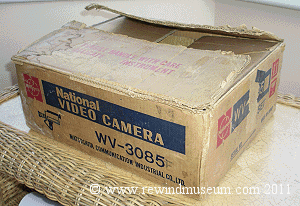 The camera is in it's original packaging. There is also a leather case
(not shown) for the VTR but the condition on the case is poor.
This would have been Panasonics colour capable portable - similar to
the JVC 4800 above - both units produced at about the same time.

Sony AV 5000 reel to reel colour video recorder.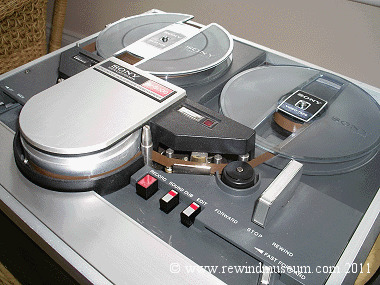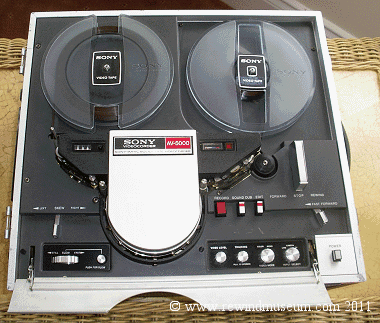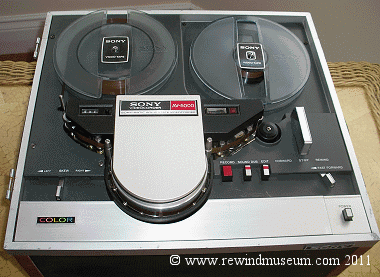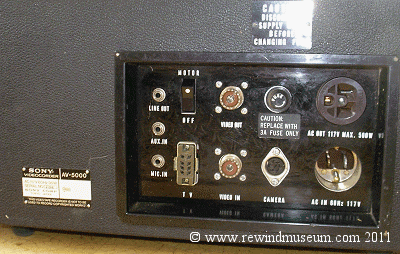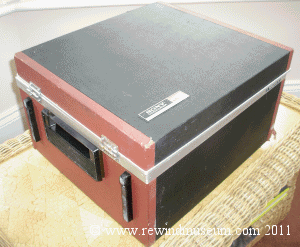 Sony AV-5000A (non-standard) Color EIAJ reel to reel video recorder - mid 1970s
This could be classed as one of Sony's big mistakes!
Sony decided to release this unit using an early version of the EIAJ standard.
They were sure that their version of the standard would become an industry standard.
The final standard was different and owners of the 5000 could only use their tapes on
their own machine or other 5000s.
An AV 5000A was also released with some improvements but this is an original 5000.
It is a rare VTR and we are very pleased to have it in the museum.

Panasonic NV-3160 colour reel to reel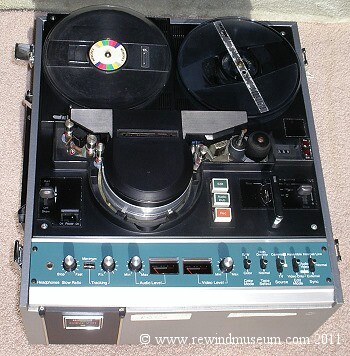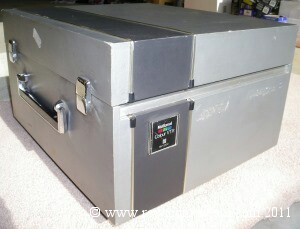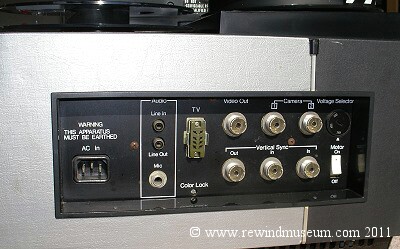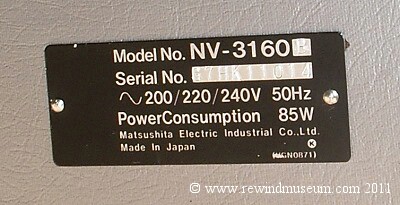 Panasonic NV-3160 Color Editing EIAJ reel to reel video recorder.
Estimated date - mid 1970s.

See the black and white reel to reel video page
& see,
The first domestic reel to reel video recorder, the Sony CV-2000. This is part of a CV-2010 unit.
Also the fist ever portable reel to reel video recorder, the Sony Rover 2400 with case and camera.
The second portable reel to reel video recorder, the Sony Rover 3400 with leather case camera & power supply.
i.e. 1970 Sony reel to reel Model AV-3420CE with power supply AC – 3420CE & camera AVC – 3240CE EIAJ B/W
The third portable reel to reel video recorder, the Sony Rover 3600 with leather case camera & power supply.
Arguably the first mass produced domestic reel to reel video recorder, the Philips LD1002
Also the National (Panasonic) NV 3030 E1 reel to reel video recorder.

Popular Science Magazine 1971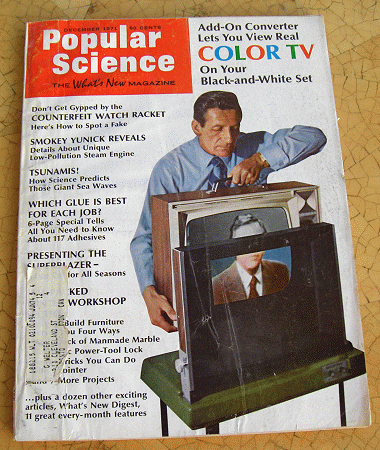 An interesting new invention??


Making a donation.
The Rewind Museum is a non-profit making endeavor. The web site and the touring exhibitions are run on
a voluntary basis. Donations,
not money,
just old items you no longer want, are always welcome.
If you have something that you think would be of interest, please contact us with the details.
We can send in a courier to pick them up. (Even an international courier). Thank you.


Link to our main site. Satellite TV.
Sponsored by Vision International.
Note. One of our businesses, Vision International (established 1991) sponsors the
Rewind Museum including financial support for this web site.
Vision International is one of a group of businesses that we have in the field of
Satellite TV. This is a link to our sponsor.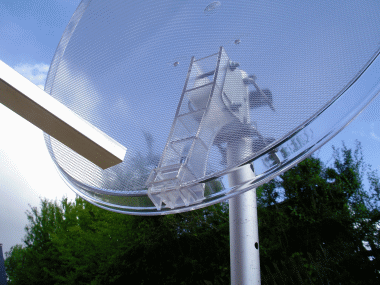 tune in an extra 8000 channels? Watch the world? Links to some of the pages are below,
Sky Receivers
Freesat Receivers
Transparent Dishes
Motorised systems
High Definition Receivers.
Caravan satellite
LNBs
Catalogue index page of all satellite products.
Technomate
Installation equipment.
Satellite finder meters
The Rewind Museum web site is maintained on a non-profit
making voluntary basis. Our main business website is at
www.satellitesuperstore.com/cat.htm
Our main business is satellite TV and we are a specialist satellite company.
We supply satellite goods in the UK and worldwide including fixed and
motorised satellite systems, accessories and installation equipment.

Web site copyright © 2011 Vision International. All rights reserved.
For all questions & comments about this site's content
contact Dave
at Rewind
Museum (We only accept questions in English. We do not open attachments.)